The NBA is where you watch the world's best basketball players battle it out. But if you want to watch the best young talents in the game, head over to the NCAA. College basketball is home to many exciting prospects.
Betting is now legal in many states. This means that there is plenty of NCAA basketball betting action to be had. If you want a piece of this action but don't know where to begin, here is a complete beginner's guide to college basketball betting.
How the NCAA basketball season works
The NCAA is huge; there are 32 Division I basketball conferences with a total of over 350 schools. Thus, at the beginning of the season, there are many games being played. Come March, the schedule gradually clears as the best teams make it out of their respective conferences to compete for the national championship.
Types of College Basketball odds
College basketball has the following types of odds;
Moneylines: Pick the winner
Moneylines are wagers on the winner of a specific matchup. They are pretty basic and the easiest NCAAB bets to make. You analyze the two teams, decide who's most likely to win the game, and wager on their victory.
Take a game between North Carolina and Kansas State. The moneyline odds may look like this;
| | |
| --- | --- |
| Team | Odds |
| North Carolina | Kansas State |
| -120 | +100 |
Moneyline odds are calculated based on each team's implied probability of winning. The oddsmaker looks at the strength and form of the teams to determine who is most likely to win. This is the favorite, and their odds are usually negative.
In the above example, North Carolina is the superior team and favorite to win. Note that the odds are based on 100. Since their moneyline odds stand at -120, you need to wager $120 to win $100.
Kansas State is the underdog (positive odds). Betting $100 on their victory will bring you a $100 net return if they win.
Point spreads: Guess the points difference
Point spreads are a little more complex than moneyline. They are designed to even out the odds between the two teams. Thus, you can wager on the weaker team and win your bet if they lose. How?
A point spread is a bet on the point difference between two teams. How many points will the winner win the game by? Alternatively, how many points will the loser lose the game by? The oddsmaker calculates the point spread based on the strengths and weaknesses of both teams. For the game above, it may look like this;
| | | |
| --- | --- | --- |
| Team | Point spread | Odds |
| North Carolina | -3.5 | -110 |
| Kansas State | +3.5 | -110 |
North Carolina are the point spread favorite. They need to win the game by more than 3.5 points to cover the spread. On the other side, Kansas State can either win the game outright or lose by fewer than 3.5 points to cover the spread. Like in moneylines, the odds are based on 100. They indicate how much you need to bet to win a certain amount.
Note that teams in the NCAA aren't as balanced as those in the NBA. This frequently leads to games where one team dominates the other. Thus, don't be shocked if you see a point spread of 10 in an NCAA basketball game.
Totals (Over/Unders): How many points will they score?
Handicappers can also wager on the total number of points both teams will score. These are known as Over/Under wagers. The oddsmaker analyzes the teams' offense and defense to determine a line for the total combined points. You're then asked to wager whether the final result will go over or under the line.
College basketball totals may look like this;
North Carolina vs. Kansas State
| | |
| --- | --- |
| Total | Odds |
| Under 142.5 | -110 |
| Over 142.5 | -110 |
Why is there sometimes a .5 in spreads and totals?
The first thing you notice when looking at spreads and totals is the .5 decimal. This is there to prevent the occurrence of a push, i.e., a draw. It works because teams can't score half a point. So, the point difference will never be equal to the spread in a point spread. It will always be less than or more than it. The same applies to the total bet.
College Basketball Parlays: Combine your bets
A parlay is a combination of different bets whose goal is to boost the odds and increase the potential payouts. The more bets you add to a parlay, the bigger the potential payout. These can be different wagers on the same game or wagers on different games.
Each unique bet added to a parlay is called a 'leg.' Sportsbooks typically allow two to twelve legs in a single parlay.
NCAAB Props: Have fun with your bets
College basketball prop bets are wagers on certain events in the game. They are also called fun bets since they aren't as intense or serious as other bets. In NCAAB prop bets, you can wager on;
Who will score the most points in a game?
Who will have the most rebounds?
Which team will reach 15 points first
Futures: Make your best predictions
College basketball futures bets are mid to long-term predictions for the coming season. Odds are typically released before the season begins and are available for the entire duration of the tournament. However, they are dynamic and change based on the results of matches. Therefore, for the best odds, you want to bet at the beginning of the tournament before the sportsbook adjusts them.
Most future bettors wager on who they think will win the championship. You can also bet on the best player, the team with the most points, etc.
Live betting in college basketball
Live betting is one of the fastest-growing forms of betting. It involves wagering on an NCAA basketball game as it occurs. The odds are constantly updated to reflect what is going on in the match. So, if you want to win all your live bets, you need to be watching the game you're betting on.
College basketball betting strategies
If you want to win your bet on college basketball, you need to be smart about it. Here are some valuable tips that should come in handy for your wagers;
Narrow down your options
There are 350 teams across 32 conferences in division one college basketball. It's practically impossible to keep track of all these games. If you try to, you'll probably lose all your bankroll money and go insane. Thus, you need to narrow down your options.
The best thing to do would be to pick a few conferences and bet on them. This makes it easy to keep track of the games and choose your bets.
Count on form
Form is important in college basketball. A good run of form may propel a weak team to upset a stronger team. This is why it's crucial to check on a team's form before making your bet. How many points have they had in each of their last games? How good has their defense been? Checking on a team's form will help you make well-informed moneyline, spread, and totals bets.
Use tools for data
Research is essential in college basketball betting. It gives you the information and data you need to make good bets. However, finding the statistics by yourself can be pretty exhausting. You need to search every player in every team and game. But what if you could avoid the hard work?
This is where betting tools come in. There are many excellent places to find all the data you need on NCAA basketball games. Betsperts is one of them.
Find early odds
Sportsbooks typically release odds for college basketball games early on. As the match approaches, odds are updated based on media speculation or information the oddsmaker received on injuries, lineups, etc. You're advised to jump on these odds before they adjust too far.
Track your progress
You must track your betting progress. How many bets have you made so far? How much did it cost you? How many have you won? How many have you lost? A good bettor keeps track of everything, from their first bet of the season to their last one. They can account for every penny that goes in or out of their bankroll.
College basketball mistakes to avoid
When betting college basketball, you want to avoid;
Betting blind: When you bet without researching the status of the teams/players, you're betting blind. Thus, you're likely to make poor decisions that will cost you your money.
Trying to bet on everything: College basketball is the home of many teams playing lots of matches. If you try to bet on everything, you'll stretch your bankroll too thin across multiple bets. You'll also be completely unable to conduct adequate research on most matches, leading to more poor bets and losses.
Mismanaging your bankroll: Having a bankroll that lasts you the entire NCAAB season is crucial. Thus, don't try to overcompensate for your losses by betting extra. Furthermore, the prospect of bigger winnings shouldn't tempt you into gambling with more money than you'd initially planned.
What NCAA basketball statistics matter?
The most relevant data for college basketball betting include;
Offensive efficiency: Look at the points scored per 100 possessions.
Defensive efficiency: Look at the points conceded per 100 possessions by the opponent.
The four factors: These determine how basketball teams win their games. They include shooting efficiency, turnovers, offensive rebounding, and free throw rate.
Basically, you want to check how well a team defends and attacks using their effective field goal%, turnover rate, offensive rebounding rate, and free throw rate. You then use the information above to find mismatches within a game.
College Basketball Betting Events
You can't bet on every game in the college basketball calendar. Still, there are certain events with plenty of betting action that you don't want to miss. These include;
Start of the season tournaments
These tournaments attract top teams from different conferences. They are typically held before the beginning of the regular season in exotic locations. They include Legends Classic, Myrtle Beach Invitational, Paradise Jam, Shriners Hospitals Charleston Classic, Hall of Fame Tip-Off, etc. These are an excellent way to prepare for a betting-packed season.
Conference tournaments
Each conference holds a tournament to award their automatic bid to the NCAA Tournament at the end of the season. They include ACC, American East, Atlantic Sun, Atlantic 10, CUSA, Big West, Big Ten, Horizon League, Southern Tournament, etc.
March Madness
Match Madness is the most exciting point in college basketball. It is intense and unpredictable; a single-elimination tournament of 68 teams from every conference. The teams compete across seven rounds for the national championship. This is decided in the penultimate round known as the Final Four.
Final Four
The Final Four is what you have left in the latter stages of the March Madness tournament. There are two single-elimination games (semi-finals). The winners of each meet in the finals, where the winner is crowned the NCAA basketball champion.
How to bet on college basketball
On your way to making your first basketball bet;
Research available games
Make sure that you research all upcoming bets for the day/ tournaments. Then, pick those games whose outcomes you're most confident about.
Find the best odds
You should also look for games with the best odds. For instance, games, where the favorite is always going to win, don't have the best of odds.
Find a good sportsbook
You also want to find a good sportsbook for your college basketball betting endeavors. Our recommendations include Betrivers, Caesars, Drafkings, BetMGM, and FanDuel.
Make your college basketball bet
Once you know which games to be on, have favorable odds, and are using a good sportsbook, you can go ahead and make your first college basketball bets.
Legal college basketball betting sites
Betrivers
Betrivers sportsbook gives new users a great college basketball betting experience. There are great odds, and new users qualify for a signup bonus of up to $250.
The experience gets even better with our Betrivers promo code.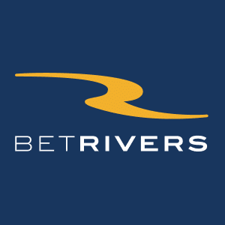 $250 Bonus Match on First Deposit NY
Deposit Bonus Match
FanDuel
FanDuel has basketball odds for hundreds of college basketball games across different conferences and tournaments. New bettors are eligible for risk-ree bets of up to $1000.
Get started today with our FanDuel promo code.
FanDuel No Sweat First Bet
No Sweat First Bet up to $1,000
DraftKings
DraftKings is a popular option among many sports bettors. With some of the best college basketball odds on major events and tournaments, it's an excellent platform to begin your betting journey.
Get started with our DraftKings promo code today.
DraftKings Deposit Bonus up to $1,000
Deposit Bonus!
Caesars
Caesars is another sportsbook with great betting odds for college basketball betting. You'll enjoy every bit of the NCAAB action with this platform. Start your Caesars journey today with our unique promo code.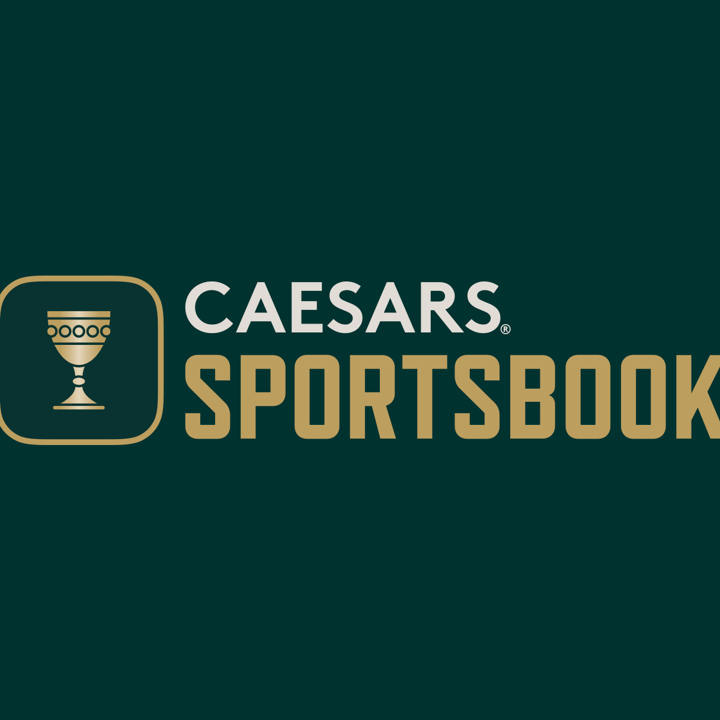 Your First Bet Is On Caesars Up To $1,250
Huge Bonus Offer
BetMGM
BetMGM has all kinds of college basketball odds, from moneylines and spreads to parlays, live betting, and more. New users can enjoy risk-free bets of up to $1000 and our very own BetMGM promo code.
BetMGM Promo Code
First Bet Offer up to $1,000
Betting on college basketball FAQs
What kind of bets are available for the Final Four?
The Final Four is full of betting action for college basketball bettors. You get NCCA basketball bets like moneylines, point spread, totals, and the most exotic props.
Can you bet on college basketball?
Yes, you can. Online sports betting is now legal in many states. So, you can bet on all your favorite sports, including college basketball.
Can I bet legally online?
Yes, you can. As long as you're using a legal sportsbook like Caesars, FanDuel, Betrivers, Draftkings, and BetMGM, you have nothing to worry about.
What is a point spread in college basketball?
A point spread is a wager on the final difference in points between two basketball teams.