There is no shortage of weird stats in the NFL. With analytics and technology, everything is being tracked and recorded. So what is an octopus in football? It's a real term. It occurs when the same player scores a touchdown and then the following two-point conversion.
Now, can sports bettors wager on the octopus? Here's a guide about what you need to know from the history to betting on the octopus at top sportsbooks.
FanDuel No Sweat First Bet
No Sweat First Bet up to $1,000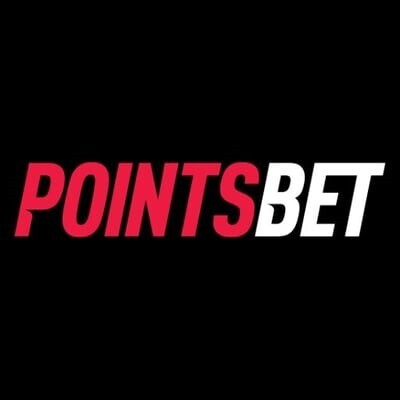 Second Chance Bets
5 Second Chance Bets up to $50 each
DraftKings Deposit Bonus up to $1,000
Deposit Bonus!
History of the Octopus in Football
The octopus stat traces back to the 2019 season. It was invented by a writer from Sports Illustrated. When a player scores a touchdown and two-point conversion consecutively, it's called an octopus.
The two-point conversion was first added back in 1994. Before the beginning of the 2022 season, the octopus had occurred 169 times in history.
Players who have recorded an Octopus
During 2021, Michael Pittman Jr., Amon-Ra St. Brown, Dalton Schultz, Danny Amendola, Mark Andrew, and Quintez Cephus recorded the bizarre stat.
Patrick Mahomes was able to record an octopus vs the Titans on November 6, 2022. He ran for a 14-yard touchdown before running in the two-point attempt. There were 3 octopi in October of the 2022 season from Nick Chubb, D'Onta Foreman, and Travis Etienne Jr.
Todd Gurley leads the octopus leaderboard. He recorded the feat four times while playing for the Rams. Randy Moss was able to complete the octopus three times in his career.
Teams with the Most Octopi in Football
The Green Bay Packers are the kings of the NFL when it comes to recording octopi. The Packers have achieved the feat 11 times in NFL history. The Los Angeles Rams are second, having done it 11 times.
DaVante Adams and Randall Cobb each had two octopi while playing with the Packers. Aaron Rodgers only has one in his career with the team.
Neither team was able to record the feat during the 2022 season.
Odds for the Octopus Bet
The real question sports bettors are thinking about. Can I bet on the octopus? For Super Bowl 56, DraftKings had odds for if an octopus would occur in the matchup between the Bengals and Rams.
The odds for an octopus were +1400. They were set at -2500 for one not to occur.
Best Sportsbooks for NFL Props
If you are looking for great NFL props, there are several sportsbooks that have a long list of the bet type. Here are some of the top sportsbooks to check out for NFL prop bets.
DraftKings
DraftKings NFL Prop Bet Promos
NFL Prop - Bet $5, get $200 in bonus bets
DraftKings has a long list of player, game, and team props. The sportsbook also offers a 20% deposit bonus for new users and has dished out bonus bets to sports bettors as well. For example, bettors in Ohio received $200 for registering before the launch.
BetMGM
You can find tons of props at BetMGM and a welcome offer that includes a first-bet insurance of up to $1,000. Your initial wager is covered if it's a loss.
Caesars
Caesars has a bet on the house of up to $1,250 if you are looking for a place to get started with NFL props. The sportsbook also has a tremendous VIP loyalty program for you to earn reward points for each time you wager.
FanDuel
FanDuel NFL Prop Bet Promos
No Sweat First Bet up to $1,000
FanDuel is the best place for live betting and why not choose props while following the action? Take advantage of the sportsbook's "No Sweat First Bet" of up to $1,000. If your first bet loses, you'll receive bet credit to replace it.
More NFL Novelty Props
The NFL has a long list of novelty props for huge games like the Super Bowl. Here are some common exotic/novelty props you will see at some sportsbooks.
Coin Toss
Will it be heads or tails? Will the team that wins the toss win the game? There are several bets revolving around the coin toss. Bettors can try to predict with a 50-50 shot if it will land on heads or tails.
National Anthem
There is no time that the National Anthem is paid closer attention to than the Super Bowl. Bettors are counting the seconds as you can wager on the total amount of time it takes to perform the Star-Spangled Banner. Some sportsbooks have an over/under for the minutes and seconds.
Gatorade Color
When the game is over, the winning coach is usually doused with Gatorade. What color will the Gatorade be? Bettors can place wagers on specific colors or if he will get showered with water after the big victory. Maybe there won't be a Gatorade bath at all. Bill Belichick was able to avoid the shower during multiple Super Bowl wins.
21+ and Gambling Problem? Call 1-800-GAMBLER
What is an Octopus in Football FAQs
How many octopi have there been in NFL history?
The stat has occurred 169 times in NFL history before the start of the 2022 NFL season.
Can I bet on if an octopus will occur?
Yes. Some sportsbooks will have odds for an octopus for major games. DraftKings Sportsbook had odds for Super Bowl 56 between the Rams and Bengals.
Does a quarterback get credit for an octopus by throwing a TD?
No. An octopus only occurs when the same player reaches the end zone to score. So it has to be the player who rushes or catches the ball.