It's common for a sportsbook to offer a bonus or welcome offer to entice new users to sign up for their platform. One of the best promotions sportsbooks use is called a risk-free bet offer. Now, what is a risk-free bet?
This type of bet allows a new user to place a wager and, if it loses, receive a betting credit from the sportsbook matching their first wager. Since you get your money back even if you lose it is risk free. Terms and conditions may vary as these types of offers extend to a certain amount of money. Let's dig in a little more in our guide to risk-free bets.
DraftKings Golf Odds Boost
Add +1000 to any golfer to win any tournament!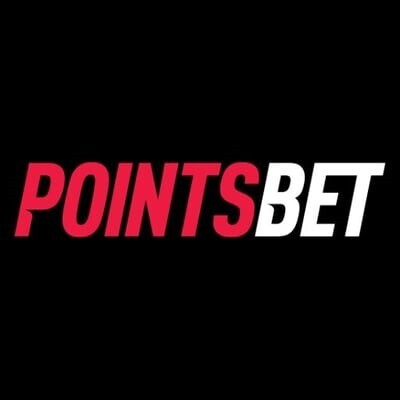 Second Chance Bets
5 Second Chance Bets up to $50 each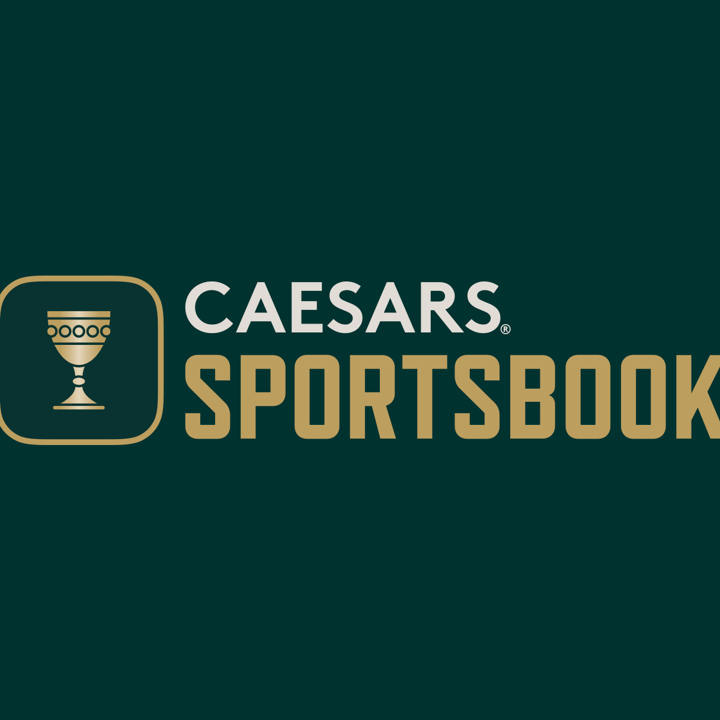 Your First Bet Is On Caesars Up To $1,250
Huge Bonus Offer
How do Risk-Free Bets Work?
A risk-free bet is issued in site credit after your initial bet loses. For example, BetMGM is offering new signups a risk-free bet of up to $1,000. Let's say you sign up for the betting site, make a deposit, and place your first wager of $500 on the Patriots to cover the spread vs the Jets. Sadly, the Jets crush the Patriots and your bet loses.
BetMGM First Bet Offer up to $1000
First Bet Offer
This is where the sportsbook bonus kicks in. Because you lost, BetMGM will credit your account $500. If your first bet wins, you aren't eligible for the risk-free bet.
You might see this type of bet listed as a second-chance bet or a "no sweat" first bet. It's different terminology for the same thing. In a standard risk-free bet, you will be receiving site credit up to a certain amount if your first bet doesn't win.
Another way to look it at is you lose and the book will refund your bet. This only applies to the first wager you make. For your second bet, you would be on your own.
Risk-Free Bet Bonuses vs. Other Betting Offers
Sportsbooks have many different bonuses and sign-up bonuses to encourage users to begin sports betting. Let's take a look at some of the other promotional offers compared to a risk-free bet. Some of the best offers include free bets, deposit matches, and deposit bonuses.
Risk-Free Bets vs. No Deposit-Free Bets
Free bets are one of the most common and best sportsbook offers dished out to new users. A free bet usually comes in the form of site credit and you can use it to place a bet with no strings attached.
A few rules usually apply but most can be used on any sport for bets like moneylines, spreads, totals, and more. For example, popular apps such as DraftKings and FanDuel have dished out $200 in free bets. The rules of how to use them vary and sometimes they are divided out as five free bets of $40 totaling $200.
DraftKings Massachusetts Promo Code
Bet $5 Get $200 in Bonus Bets
DraftKings Bet $5, Win $150
Bet $5, Get $200 in Bonus Bets
DraftKings Bonus
$1,000 Deposit Bonus
DraftKings Double your money if Kansas State scores a point on Saturday (9/3)
Double Your Money!
If you win a free bet, you get to keep the payout. It's free money. However, a free bet or site credit cannot be withdrawn. It's common to see 100 free or 200 free bet credits for new users. It's an easy concept for sportsbooks, join and get a free bet.
FanDuel Ohio Promo Code
No Sweat First Bet up to $1,000
Free bet offers are a good way for new bettors to get in on the action and they won't have to bet any of their own money. They can get in on the action in the form of a free bet. This could be a reason you see a new user lean away from a risk-free offer. They would rather receive a free bet than have to deposit and make a qualifying bet of a certain amount.
Risk-Free Bets vs. First Bet Matches
A first bet match is similar to a risk-free bet in which you would receive a match in site credit up to a certain amount. The big difference, a bet match is awarded to your account whether you win or lose.
For example, let's say Caesars is offering a first bet match of up to $100. Say you bet $100 on the Bengals to beat the Bears, regardless of the result, you will get $100 credited to your account.
The advantage of risk-free bets over a first-bet match is a risk-free bet typically has a higher maximum deposit limit. A first-bet match has the benefit of receiving the bonus regardless of winning or losing.
Risk-Free Bets vs. Deposit Matches
A deposit match bonus is a type of promotion where a sportsbook will match a percentage of the amount you deposit with bonus funds. In most cases, this bonus offer will be capped at a certain amount and subject to other terms and conditions.
Now, a rollover requirement is usually attached to your winnings. You can't cash out your bonus funds until you have placed a certain number of bets.
For example, in the past, DraftKings has used a 20% deposit bonus up to $1,000. So if you were to deposit $1,000, you would receive $200 in bonus funds.
It comes with a 5x rollover requirement which means you'd have to make $5,000 of bets for you to be able to withdraw the bonus funds. In short, you need to bet a lot. If you have small unit sizes, it could take well over 100 bets.
The deposit match gives you more money to bet with but sometimes the rollover requirements are heavy. It takes a lot of bets for you to be able to withdraw the bonus funds.
A lot of bets means you need a lot of winning bets to make sure you keep your bankroll alive. This is why some sports bettors will stay away from this type of promo and prefer a risk-free bet promotion.
Benefits of Risk-Free Betting
A risk-free bet gives you the ability to place a single bet and have the security of being covered. Here are some of the benefits if you decide to get a risk-free bet.
Build your bankroll
The security of a risk-free bet gives you the chance to be more right off the bet than you usually would. Most sports bettors aren't willing to make a $1,000 wager right away. What if you lose? Then everything is gone. The risk-free bet backs up your initial wager and, even better, if you win you get a quick boost to your account.
Feel good about your first bet
You can start your sports betting experience with a win. This applies even if you lose. You either will be adding to your bankroll or replacing your initial bet. Either is a nice way to get going and start on the right foot. Placing a large wager in your bet slip can be scary. The ability to make one bet with insurance makes starting much easier.
Customer-friendly
The offer is straightforward and, for the most part, easy to understand. Just be sure to read the terms and conditions to understand the maximum amount you are allowed to bet for it to be covered under the risk-free umbrella. This is where many bettors make a mistake. If you don't read the fine print, you might not be able to use your risk-free bet.
Risk-Free Betting Tips
Don't jump in quickly without considering a risk-free bet strategy. Here are a few tips you might use to get the best risk-free bet experience.
Maximize your earnings
Consider the odds when using the bet. Maybe consider taking an underdog as opposed to placing a bet on a favorite. This way, you can get a bigger payout. If you lose, you have the free credits to fall back on since the bet is risk-free. This is one way to use risk-free bets to maximize your earnings and build up your bankroll.
Bet in small amounts
It would be wise not to use the entire bet amount in your next wager if you lose. Just because your initial wager was $500 doesn't mean you have to bet all or nothing again. Spread out your bets in smaller increments and take advantage of the second chance.
This will give you a higher probability of earning money and covering the loss. Remember, you can't withdraw the $500 in free bets the sportsbook credited. So make the most value of your free bets.
Pros & Cons – Is It Truly Risk-Free
Like all sports betting bonuses, the risk-free bet has its pros and cons. Here's a quick overview of some that we have talked about throughout this guide.
Pros:
Win the bet and increase your bankroll.
Feel at ease as you place your first bet.
Gives you the ability to make a larger initial wager than usual.
Cons:
You have to deposit to access a risk-free bet.
If you lose, you are awarded betting credits. The bet cannot be withdrawn.
You don't get the bonus funds if you win your bet.
One of the major cons is that you cannot withdraw the money if you happen to lose that first bet. So you are technically risking your initial deposit at some point. It just might be after several bets. If you deposit $250 into your account and lose your first bet you might get the $250 back but the only way to withdraw $250 would be to win that much betting.
Final Take On What is A Risk-Free Bet
The risk-free bet is a nice way to get started in sports betting and a reason to make an initial deposit. Now that you've had your risk-free bet questions answered, find the best offer on popular sportsbook apps to take advantage of.
What is a risk-free bet FAQs
How Can I Bet Without Risk?
Find a risk-free sportsbook offer. After signing up, you can make a deposit and place your first bet. Be sure to check the terms and conditions for the maximum risk-free bet you are allowed to place. For example, BetMGM offers a risk-free bet of up to $1,000. If the bet loses, you'll get up to that amount credited to your account.
How to Sign Up For a Risk-Free Bet Online?
Visit the website of the sportsbook offering the risk-free bet. Be familiar with the risk-free bet terms in conditions. Register for the sportsbook and make your first deposit. You are now ready to place a bet.
Is A Risk-Free Bet Promo Worth It?
It depends. The biggest part of the risk-free bet is that you have to deposit money to claim the offer. Also, you can't withdraw any of the free credits if you happen to lose that first bet. So you are putting the money into the sportsbook and will have to bet it. For some, that's not worth it. Others like how this type of promotion can give their bankroll a boost to get started.
Do you get Your Stake Back With Risk-Free Bets?
Yes. You get your original bet stake back in the form of a credit or bet token up to the risk-free bet maximum. For example, a sportsbook is offering a risk-free wager of up to $500. You deposit $250 and make a wager. The bet loses. You will get bets worth $250 put back into your account.
Where Can I Legally Risk-Free Bet Online?
Many of the popular sportsbooks have risk-free bet offers. To start, you need to be at least 21 years old. Next, you need to live in a state where sports betting is legal and live.