A common wager in the sports betting world is an over/under which is also called a total. It's one of the most popular bet types along with spreads and moneylines. At most sportsbooks, you will see a game line with spread, total, and moneyline as the main bet options. Here's a guide to totals and over/under bets.
Bet365 Promo Code
$1,000 First Bet Safety Net or Bet $5, Get $150
DraftKings Golf Odds Boost
Add +1000 to any golfer to win any tournament!
FanDuel Promo Code
Bet $5 Moneyline, Get $150 if your team wins!
BetMGM Promo Code
First Bet Offer of up to $1,500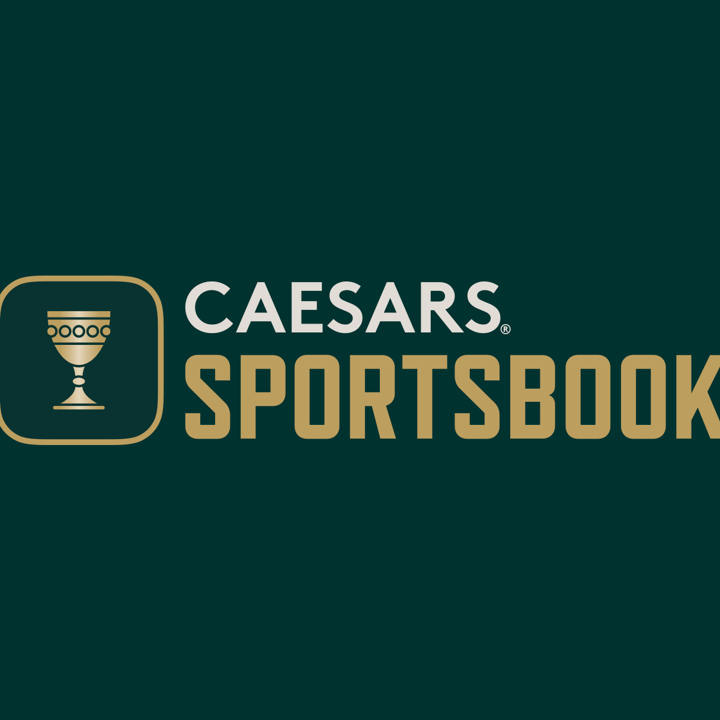 Caesars Sportsbook Promo
$1,000 First Bet on Caesars
DraftKings Deposit Bonus up to $1,000
Deposit Bonus!
What are over/under bets
An over/under bet, or a total, is a wager that is looking at the combined score of both teams in an event. For this type of bet it doesn't matter who wins or loses, just the total points scored. As a bettor, you are looking at if you below the game will finish with a higher or lower number of points.
Sports like basketball and football will have higher lines for total. The NHL and MLB will have lower options due to the fact they are low-scoring sports. It depends on the type of league and the amount of scoring a traditional game has.
Let's say you are looking to bet on the Kansas City Chiefs vs the New England Patriots game. The total is set at 52.5 points and you decided to bet the under.
This means you would be betting on whether the combined score of the two teams will be 52 points or less. If the final score is 24-20, regardless of the winner, you have a winning bet because there were 44 points scored in the game which is less than 52.5.
How about if you wanted to bet on totals for a college football game? Ohio State is playing Toledo and the over/under is set at 70.5 points. You decide to take the over and Ohio State wins the game 70-3. Quite the high-scoring game even though basically all the points were scored by the Buckeyes.
Regardless, that's a total of 73 points scored by both teams. Your bet would win because 71 or more points were scored in the game.
Over/under odds explained
Similar to spreads, it is common to see a betting total have -110 odds on both sides. The sportsbook is looking at a 4.8% vig on that particular game. Bettors must risk $110 to win $100 whether they select the over or the under.
The payout would be $210 as you get your original wager amount back. You occasionally might see the odds for a total jump to -115 or -120. Keep in mind that there's an increase in juice and you won't be making as much profit on a win.
Different over/under formats
For the major sports, the over/under is looking at the number of points scored. The scoring might have a different name but the concept is the same. In sports like football and basketball, you are adding up the total points from both teams.
In baseball, it would be the number of runs scored, and sports like soccer and hockey would be goals. In soccer, for example, you might see an over/under of 2.5 goals. If Manchester United defeats Liverbook 2-1, the game went over the total because 3 goals were scored between the two teams.
What about a sport like tennis? You see the matchup between Nadal and Djokovic has an over/under of 22.5. What does that mean?
Tennis total bets are counting the total number of games played in a match. For example, say Nadal beats Djokovic 7-6, 6-4. If you add up 7 + 6 + 6 + 4 it equals 23 games. If you bet the under, you would lose because the number of games ended up being over the total.
Where Can I make over/under bets?
Over/under bets can be made at all sportsbooks. It's one of the most popular bet types and is front and center when most odds are listed for a particular event. Popular online sports betting apps and sites such as DraftKings, FanDuel, BetMGM, Caesars, and more have many betting markets to choose from.
Over/Under betting tips
When looking to make a total or over/under bet, here are some things to consider.
Shop for lines
Pay attention to the odds and make sure books aren't adding extra juice due to a lot of bets on one side. The odds of -110 only take $110 to win $100 while -120 takes $120. This starts to add up quickly over time and reduces your margin of error while betting.
Research your bets
Many new bettors make the mistake of placing many totals and spread bets because they are so readily available. Do the research and find a betting strategy first. Take a look at the teams you're looking to bet on and recent trends.
Conclusion
An over/under bet is called a total and it's one of the most popular wagering options among sports bettors. It's a fun way to get in on the action as you bet on the number of points scored in a game by both teams.
Any points scored offensive and defensive makes it more likely for you to win or lose. If you are someone who enjoys lots of scoring and is rooting for points you might find yourself taking more overs than unders. In any case, be sure to use your betting strategy and many other statistics as you figure out what bets to place.
Over/Under FAQs
Is it easy to win over/under bets?
You can calculate the implied probability of an over/under bet by looking at the odds. If it's -105 the implied probability is 51.2%. Push those odds to -110 and the probability goes to 52.4%. It's not necessarily an easy bet because it's only slightly more likely than a 50-50 chance.
Which sportsbooks have the best over/under odds?
Shop around and be sure to check multiple apps and websites. The odds are constantly changing. You should be looking for at most odds of -110. If you see a sportsbook consistently with -115 or -120 for totals you should look to bet elsewhere. That's too much juice going to the book for that type of bet.
How does an overtime game impact total bets?
For most circumstances, overtime is included in a total bet. Let's say an NFL game is tied at the end of regulation 20-20. In overtime, Aaron Rodgers throws a touchdown pass for a 26-20 Packers victory. The total score would be counted as 46. Now, there are some sports or circumstances in which it a sportsbook may not count it. Be sure to check with your sportsbook on their official rules.
Why was my over/under bet canceled?
The most common reason a total bet would be canceled is if the game was postponed or canceled. In this case, you would receive a refund of your original bet.
What happens if the over/under is exact?
Sometimes a total or over/under will be a whole number. If the combined score of the game is equal to the over/under it's called a push. Bettors will get their original bet back from the sportsbook.