Get the latest week 5 premier league betting tips from EPL Betspert Dillon Essma. Get insights into the EPL best bets and picks.
Newcastle United vs Crystal Palace
Crystal Palace sits just below Newcastle in 13th, with 5 points in 5 matches. Their NPxGD places them in 17th, but I would argue this is skewed based on the schedule. Having to play City, Liverpool, and Arsenal in 3 of your first five matches is a difficult start. I think 1 point/match is a good job considering.
Patrick Vieira is just doing an excellent job with this team. They have a lot of talented attackers, none of whom are massive names. Wilfred Zaha is the only "star" at the club. Conor Gallagher moved on, and look how he is doing outside this system. More and more, I find myself trusting this manager to pull the strings.
I like playing Palace as a dog, but a big part of why I play this is because of injury issues for Newcastle. It's unlikely they have their entire squad available, and they gave it everything they had at Anfield. Palace had a quieter 1-1 draw against Brentford in the midweek. I think this is an excellent spot to back the visitors.
Pick:
Crystal Palace +0.5 (-122) 1.5 Units
DraftKings Bonus
$1,000 Deposit Bonus
Aston Villa vs Manchester City
Aston Villa try to stop their freefall but welcoming in Man City to Villa Park Saturday. Wouldn't say that should make Villa fans feel any better, but that is the reality. With just 3 points across their first 5 matches, it's safe to say the season has been a disaster for Steven Gerrard.
Most pundits were excited for this second season, but he may be on the hot seat soon if he doesn't stop the bleeding soon. Their sole victory came over Everton, who are struggling as well, and they almost blew it late on. My biggest disappointment I have with this side is how inept and slow their attack looks.
Watching the West Ham and Arsenal matches, it felt like they were never going to create a shot or two, let alone put one in the back of the net. The data is a little more kind to them, where they rank 15th in NPxGD vs their 19th position in the table. Just watching them do close to nothing offensively against those two teams, I'm not sure how I would assume they do against the best team on the planet.
Everything there is to say about Manchester City feels obvious to me. They are an incredible team. 1st in NPxGD with +10 across 5 matches. They do sit 2nd in the table, due to their enthralling 3-3 Draw with Newcastle a few weeks ago. Unfortunate to win that one though really, with xG of 3.7-2.2.
Their other matches, they are just trucking teams, and xG to match. Erling Haaland is averaging 1.6 xG/90, which is like insane. For reference, your leading goal scorers Mo Salah and Son Heung-Min averaged 0.8 and 0.5 xG respectively each match. The Norweigan Viking is doubling that,.. just bonkers. Their defense is strong yet again, conceding just 0.7 NPxGA/match. City -1.5 is the bet for me. Covered this in all 4 of their wins, and most of the time easily. Hoping for a 4-0 City 1H like we have gotten a few times this season.
Pick:
Man City -1.5 (-114) 1.5 Units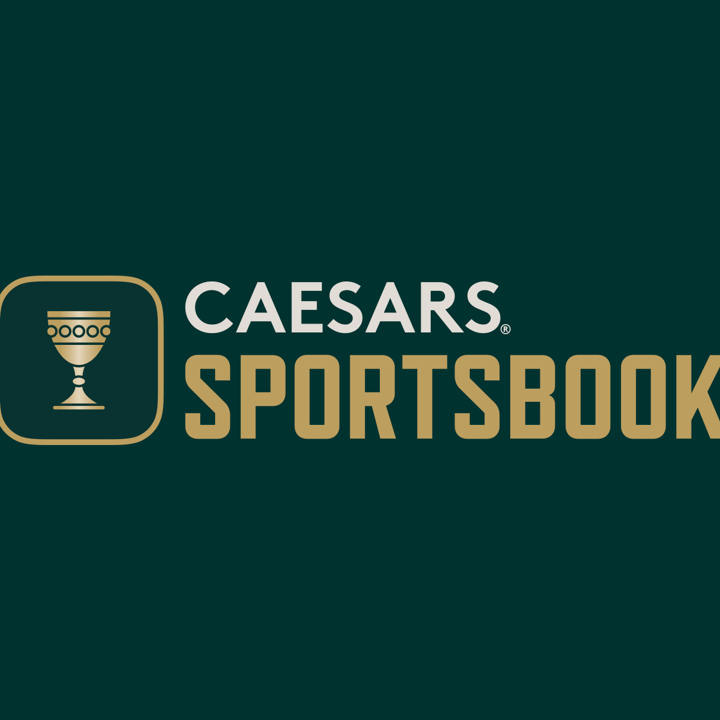 Caesars First Bet Is On Caesars Up To $1,250, plus get 1,000 Tier Credits and 1,000 Reward Credits®
First Bet Free!
Manchester United vs Arsenal
The Red Devils look to keep up their hot form, as they welcome the Gunners to Old Trafford Sunday. After an embarrassing start to the season, Man United have won 3 straight, two of which were on the road. Everyone can stop panicking about relegation, which was absurd to begin with.
United should end the season in the top 6, but I do not think they will land in the top 4. Yes, they have won 3 straight, but I haven't been overly impressed with their quality in those matches.
The Liverpool match they were the better side, but hung on late to win the game, and the xG was closer than you would think (2.0-1.5). The 1-0 win over Southampton was fortunate (1.34-1.36). The 1-0 win over Leicester also wasn't overly impressive (xG 1.1-0.6). For context, Southampton and Leicester are both bad soccer clubs at the moment. So forgive me if I am not penciling in a win here. Still 9th in NPxGD, so I need to see a more impressive showing first before I crown them.
Don't look now, but Arsenal are good. I'm sure this means they will lose now, as I am reluctant in saying that. My soccer betting career has consisted of betting against Arsenal, and for the most part that has been smart. Not this season, let me tell you.
The Gunners have the 2nd best NPxGD, obviously behind Manchester City. Liverpool are narrowly behind them in 3rd, but moral of the story is that Arteta's Arsenal could be the real deal.
They sit atop the table, with 5 wins and 15 points to show for it. Gabriel Jesus has been an incredible signing for them, as well as others. The part that has impressed me is at the back. So far, they have allowed the fewest NPxGA in the league at 0.7/90 minutes. In most of these matches, they have been able to take a chance early in the game, and teams have struggled to break them down. That is a massive improvement from last season, where they allowed 1.2 NPxGA/90 last season.
This will likely end closer to 1/match, but I have been impressed. Similar to United, you could argue this schedule has flattered the Gunners, beating 3 bad teams of their 5. That is possible, but they do have a +8 NPxG differential. Liverpool was -150 in this fixture a few weeks ago. I am being given Pk -105? Oh yeah, that's a bet.
Pick:
Arsenal Pk (-104) 1.5 Units
FanDuel No Sweat First Bet
No Sweat First Bet up to $1,000
Sports Betting Resources;