Soccer is the biggest, most popular sport in the world. It is home to some of the most-watched and anticipated leagues and events in all of sports. They include the Premier League, LaLiga, Champions League, the World Cup. Due to the sheer interest these leagues attract, soccer is also the biggest in the sports gaming market.
Although it is yet to gain a strong foothold in North America, there is growing interest. Many sports fans and bettors in the region want to join this worldwide phenomenon. If this describes you, here is a beginner's guide on how to bet on soccer and win.
How is soccer played
If you want an easy time betting on soccer, you need to understand the sport. There are two teams of eleven players each playing for 90 minutes. This is regulation time, where the game is divided into two 45-minute halves. There will also be an extra couple of minutes at the end of the ninety (stoppage time). These are added based on how much dead time there has been due to goals, injuries, penalties, etc.
Soccer is mostly a low-scoring affair. Draws are also quite common. So, in knockout stages of competitions, teams go into overtime to break the tie. This extra time lasts 30 minutes (two 15-minute halves). If one team still fails to outscore the other, then the game goes into a penalty shootout.
However, overtime and shootouts are an occasional occurrence. Therefore, most soccer betting lines are based on regular time (90 minutes).
Soccer betting lines explained
With the basics out of the way, let's get into the different ways you can bet on soccer games.
Moneyline
The moneyline is a simple 'who will win?' question. The oddsmaker assigns a set of odds to each side based on who they think is most likely to win. But due to the regularity of draws in soccer, there are several ways to go about this.
Three-way moneyline
Betting the three-way moneyline is wagering on the outcome after regulation time. It is the most common soccer moneyline. You get three betting options: either team or a draw.
For instance, the USMNT is facing Argentina:
| | | |
| --- | --- | --- |
| Team | Odds to Win | Odds to Draw |
| Argentina | -130 | +150 |
| United States | +200 | +150 |
The same moneyline rules apply here as in other sports. Argentina is the heavy favorite, shown by the negative sign. You'll need a $130 wager to win $100 if they win the game.
On the other hand, the USMNT are the underdogs, hence the positive sign. If you bet $100 on them, you stand to win $200 if they win.
The difference in quality between the two teams is huge. Thus, the sportsbook considers a draw more likely than the US winning but still less likely than an Argentina victory. This is shown by the positive odds. If you bet $100 on a draw, you stand to win $150.
Two-way moneyline
Betting the two-way moneyline in soccer eliminates the draw option; it's either win or lose. This option is popular in knockout stages of tournaments where a winner is needed. For instance, if the U18 Argentina and USMNT teams met in the semis of the U18 World Cup, only one would progress to the final. This means that there must be a winner and a loser, either through added time or a shootout.
| | |
| --- | --- |
| Team | Odds |
| Argentina U18 | -120 |
| USMNT U18 | +100 |
Soccer goal lines
Soccer also has its own version of spreads; the goal line. This is a wager on the goal difference between teams. Since the sport is low-scoring, the spread is typically set between 0.5 and 2 goals. Let's take the El Trafico (Los Angeles Derby) for instance;
| | | |
| --- | --- | --- |
| Team | Goals | Odds |
| LA FC | +1.5 | -110 |
| LA Galaxy | -1.5 | -110 |
Coming into this match, LA Galaxy is the favorite. They must win the game by two or more goals to cover the spread. Similarly, LA FC is the underdog. To cover the spread, they must lose by no more than one goal. They can also win the game outright for your bet to come through.
Soccer spreads occasionally exceed the two-goal mark. This happens in games where the gulf in quality is too big. For instance, in a match between Manchester City and Watford;
| | | |
| --- | --- | --- |
| Team | Spread | Odds |
| Manchester City | -2.5 | -130 |
| Watford | +2.5 | +115 |
You can see that City is the heavy favorite. They must win by three or more goals to cover the spread.
Totals
Totals are also known as over/under bets. These are wagers on the total number of goals scored by both teams. Sportsbook estimates the expected number of goals and you bet on whether the score will exceed it.
Soccer totals are typically set at 2.5. If you think three or more goals will be scored, wager on over. And if you think the number will be less than three, wager on under.
Results
| | |
| --- | --- |
| Results | Odds |
| Over 2.5 | -110 |
| Under 2.5 | -110 |
Depending on the team's quality, over/under lines can be lined higher, you'll even see 4.5 or bigger in some matches.
Futures
Futures are long-term wagers on the outcome of a season/tournament. These can be team-based or player-based. Let's take the major leagues, like EPL, La Liga, Serie A, etc. At the start of the season, you can bet on;
Which team will win the league title?
Which player will win the golden boot (score the most goals)?
Which teams will be relegated?
Which player will have the most assists?
The odds are as attractive as it gets. They also change throughout the season or event depending on results and injuries.
Props
Soccer props are wagers on specific happenings in a game. They don't necessarily have to reflect the outcome. So, you can bet on;
Which players will score goals
The number of corner kicks
The number of fouls
How many cards will be handed out
Soccer props are fun. And in major events like the Champions League, soccer bettors get a huge variety of props to bet on.
Derivatives
Ninety minutes in soccer is a long, tense period. A single event can change the trajectory of the game. If the tension is too much for you to last an hour and a half, there are derivatives. These are bets on specific segments of the game. They can cover the first half, second half, last five minutes, added time, etc.
Asian handicaps
Asian handicaps wagers on soccer spreads. But there is a twist; bettors can spread their wagers across various results and increments. These include 0.25, 0.50, and 0.75 goal handicaps. They help accommodate the low-scoring nature of the game. But how do they work?
Let's say Argentina has an Asian handicap of -1.75 in the USMNT game. A $100 wager on them puts $50 on -1.5 and $50 on -2.0. If they win by three goals, you win the entire bet. If they win by two goals, you win the wager on -1.5 and are refunded the amount on -2.0 as a push. But if they win by one goal, draw, or lose the game, you lose the entire bet. 
Soccer Betting Rules for Overtime
Most soccer bets are decided after ninety minutes plus referee stoppage time. Extra time never counts in the bet unless stated otherwise, even in tournament games. If it's an advancement (or title game) in a tournament, and you want those included, you'll need to look for bets phrased like "Mexico to advance" or "Italy to lift the cup".
However, some sportsbooks offer live bets well into overtime and penalty shootouts if the game gets to that stage. You can also find prop bets specific to games going into overtime. This typically happens in the knockout stages of soccer tournaments.
Where Can I Bet on Soccer?
There are many online sportsbooks that let you bet on soccer. Our favorites among these include;
Betrivers
If you've been looking for a safe, legal place to bet on soccer online, start on Betrivers. The platform has the latest soccer betting odds. It even gives you tips on how to bet on soccer. Furthermore, you'll get a signup bonus of up to $250 and our very own Betrivers promo code.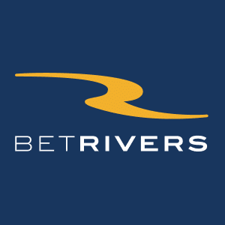 $250 Bonus Match on First Deposit NY
Deposit Bonus Match
FanDuel
FanDuel gives you up-to-date odds on soccer matches from many different leagues and tournaments. As a new player, you also qualify for risk-free bets of up to $1000. This helps ease you into the world of sports betting.
For a better offer, get started with our FanDuel promo code.
FanDuel $1000 No Sweat First Bet
Get the Latest Offer from FanDuel
BetMGM
BetMGM brings you all kinds of betting odds from the biggest leagues in the world. Sports bettors on the platform have access to soccer news and soccer betting analysis for league and tournament games. You also qualify for risk-free bets of up to $1000 on sign-up.
Start today with our BetMGM promo code.
BetMGM Promo Code
First Bet Offer up to $1,000
Caesars
Caesars is another popular online sportsbook for everything soccer. It allows users to bet on soccer leagues around the world using the latest odds.
Use our Caesars promo code to qualify for sweet sign-up offers.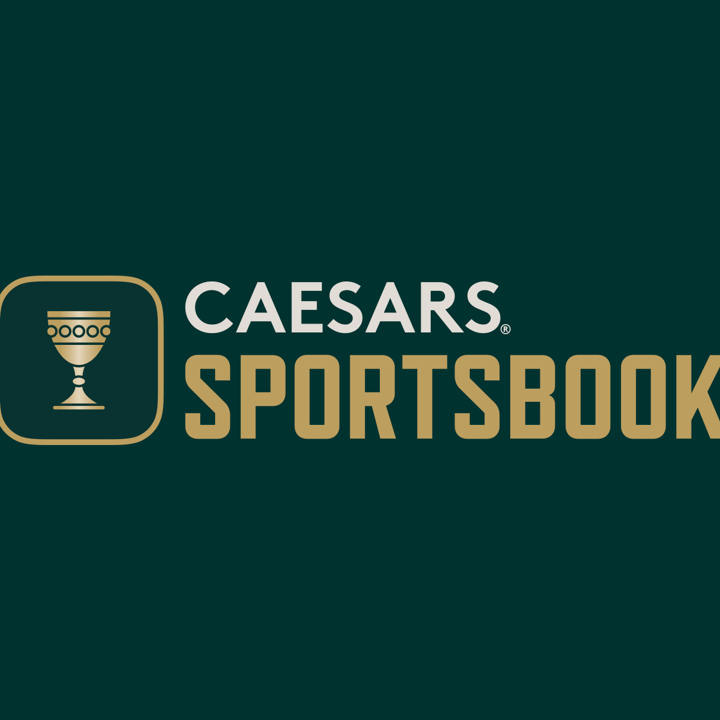 Your First Bet Is On Caesars Up To $1,250
Huge Bonus Offer
Draftkings
Draftkings is another excellent sportsbook where you can bet securely on big soccer leagues of the world. The odds are up-to-date and attractive. You're also eligible for sign-up offers, which get even better with our Draftkings soccer promo code.
DraftKings Deposit Bonus up to $1,000
Deposit Bonus!
What Are the Best Soccer Leagues to Bet On?
Premier League
The Premier League is considered by many to be the best league in the world. It is the top flight of English football. There are twenty teams competing for the prize. Some of these are the biggest clubs in the world. They include the infamous 'big six:' Manchester United, Arsenal, Liverpool, Chelsea, Tottenham, and Manchester United.
The Premier League is known for its physicality. This makes it highly competitive and ripe for betting action throughout the season.
La Liga
La Liga is the top flight of Spanish soccer. The league is home to twenty teams, including Real Madrid and Barcelona. These are the two biggest soccer clubs in the world. Their rivalry treats soccer fans to one of the biggest games in the sport; the El Clasico. Given the history and quality of both clubs, the El Clasico is a must-wager for any soccer bettor out there.
That said La Liga is known for a technical and more expressive style of soccer.
Serie A
Serie A is the top flight of Italian football. There are twenty teams, with the top clubs being Juventus, Inter Milan, AC Milan, Napoli, and Roma. The league was once considered by many as the most defensive. But that has changed in recent years, making over/under bets an attractive prospect.
Other popular European soccer leagues include Bundesliga (Germany), Ligue 1 (France), Eredivisie (Netherlands), and the League of Ireland Premier Division (Ireland).
Major League Soccer
Major League Soccer is the American league. It may not be on the same level as the other confederations in this list, but it sure is growing. It also has a lot of betting potential.
Big Soccer Tournaments
The WorldCup
The WorldCup is the biggest sports tournament. Every four years, 32 national male teams from around the world participate in a month-long tournament. It's a highly emotional affairs. Matches are of the highest quality and upsets are quite common.
This year is a World Cup year. The tournament will run from November 21st to December 18th in Qatar. If you're looking for the most intense betting experience of your life, don't sleep on the World Cup.
UEFA Euro
The UEFA European Football Championship, known informally as the Euros, is another huge international tournament. The best 24 teams in Europe go head to head, treating fans of the sport to world-class displays of talent and tenacity. There is plenty of betting actions too. And just like in the World Cups, upsets are pretty frequent.
Copa America
The Copa America is South America's international soccer tournament. With soccer giants like Argentina, Brazil, and Uruguay playing, it is an entertaining affair. And given that South Americans are known for their cult-like love for soccer, the winners aren't always who you expect. Underdogs will often go all the way to the latter stages of the competition. This makes it one helluva betting experience.
UEFA Champions League
The UEFA Champions League is the biggest club competition in world soccer. The best teams from each of Europe's top leagues compete for the title of Kings of Europe. It's a very entertaining competition with lots of interesting matches to bet on.
Cup tournaments
There are several cup competitions you can also bet on. These include the FA Cup (England), Coppa Italia (Italy), Copa Del Rey (Spain), DFB-Pokal (Germany), Coupe de France (France), and many more.
Successful Soccer Betting Strategies
Here are some useful tips to get you started in the world of soccer betting.
Current form
You should check on the form of teams heading into the game. If one team is in a rich vein of form and the other has been struggling, the former has a higher chance of winning the game. This holds true even in underdog vs favorite situations. The underdog may not win the game outright, but they may get a draw, which is a positive result for them.
Injuries and Lineups
Soccer is a very tactical game. A manager's tactics are influenced by, among other things, the players available (lineup). And if key players are missing due to injury, the lineup is affected. So, don't expect the tactics to work very well.
The manager may also take a different approach than they normally do. This may work, but it often doesn't. Thus, it is important to look at how the teams lineup before betting on a game.
Other factors that affect the team's lineup include;
Suspensions due to red cards and yellow cards.
Match bans due to disciplinary action by the respective bodies.
Omissions due to illness. This has become more frequent in recent years due to COVID.
Home/Away splits
Each football team in the top leagues has a stadium. And these stadiums have an average capacity of around 40,000. Some of the biggest grounds can accommodate up to 90,000 fans in a single match day. This is why it's crucial to check home/away splits.
The team playing at home will have the majority of the crowd on the ground backing them. Thus, they are likely to play better and get a positive result. On the other hand, the away team has to contend with a not-so-friendly crowd. If the pressure gets to them, they'll have a game.
This is why most teams in soccer don't have as good an away record as they do a home record.
Compare matchups
Most teams have a 'football philosophy.' This is their style of play, how they approach games and the tactics they use. For instance, we have teams like Barcelona and Manchester City that are known for their TikiTaka brand of football. Others, like Real Madrid, Liverpool, and PSG, employ a more direct style of play.
Each style has its advantages and disadvantages and each is not always superior to the other. The mark of a good soccer bettor is the ability to figure out which philosophy will carry the day. Thus, before making bets, it's good to compare and contrast the different styles of play in football.
Compare Sites and Shop for Value
As good as your soccer knowledge may be, you also need good odds to be a successful bettor. Always shop various sportsbooks looking for the best odds available. The more favorable the odds, the more value you get for your money.
Avoid Personal Bias
If you're a soccer fan, there is that one team you always want to win, no matter the situation. But they won't always win; that is unless they are a dominant footballing force. And if that's the case, their odds will be pretty bad.
Thus, you should avoid biased betting. Let all your wagers be as objective as it gets.
Soccer betting FAQs
Where can I bet on soccer?
You can bet on soccer with just about any legal sportsbook out there. Our favorite sportsbooks include Caesars, BetMGM, Betrivers, DraftKings, and FanDuel.