WynnBet Sportsbook Review
WynnBET mobile sportsbook has been well-regarded for offering gamers an innovative gaming experience. With a constant emphasis on the safety and security of bettors, WynnBET has earned a reputation for being a reliable and trustworthy bookmaker.
Intro Promo
100% Deposit Match up to $1,000
Ratings
WynnBET USA Review Summary
In a Johnny-Come-Lately environment, this app has a well-known brand standing in the gaming world. The challenge lies in being paired against well-established, well-funded and more experienced competitors.
On the plus side, WynnBET offers competitive odds on major and minor sports. In many cases, consumers will discover that WynnBET has better odds than some of the other competitors, although maybe not in comparison to the most well-reputed ones.
Furthermore, the company's purchase of BetBull in 2020 can be seen to be paving the way for a social betting experience, which is certainly unique in an industry dominated by sportsbooks that appear and operate similarly.
At WynnBET, safety and security are not a concern. WynnBET is not at risk of going rogue or refusing to pay wins since it is Wynn Resorts' official online sportsbook. WynnBET has received approval for sports betting licenses in several jurisdictions, and it is in good standing with each state's authorities.
However, in early 2022, rumors began circulating that Wynn Resorts was considering selling its Wynn Interactive division. This has been refuted by the company, but still remains a possibility.
WynnBET Pros & Cons
Overall, WynnBET has shown to be an attractive choice for anyone seeking a sportsbook in the US. Their odds and markets are among their best features, and the design of their desktop site and the app is also fine.
The lack of live streaming and a mobile site hurts them in the long run, but the rest of what WynnBET has to offer somewhat compensates, making them a respectable option when it comes to choosing an online sportsbook.
WynnBET Review Summary
WynnBET has promise, but it presently seems more like a beta test than a fully functional online sportsbook. If WynnBET wants to compete successfully against major US sportsbooks, it will need to improve in many crucial areas.
In conclusion, WynnBET is a secure and regulated mobile sportsbook. Still, it falls short of the competition in several key areas, for example, in comparison to the majority of the industry's other operators in terms of promotions, range of bets provided, software, and more. Certainly, WynnBET is a simple, secure, and reliable mobile sportsbook. While the WynnBET app and in-play betting interfaces may be improved, everything works as it should, making it simple to join up, wager, and payout.
Website & APP Review
WynnBET is a standalone app accessible for iOS and Android smartphones. Download URLs for each may be found at Wynnbet.com. Customers must join up, make bets, and payout using a mobile device. WynnBET uses software from BetBull, a European sports betting provider that Wynn Resorts purchased in 2020 to become Wynn Interactive. BetBull has established a reputation in Europe as a more sociable type of wagering platform, with player profiles and leaderboards meant to foster a sense of community.
The current version of the WynnBET app is limited to a basic list of sports, odds displays, and a betting sheet for keeping track of pending bets. Links to certain sports may be found towards the top of the app in a horizontal navigation menu. Ongoing bets, banking history, account settings, the cashier, and customer support are all accessible through a secondary menu concealed towards the top-left corner of the app.
When compared to other betting applications, WynnBET falls short in many categories. The design is adequate but not exceptional, navigation is hampered by a hidden secondary menu, and other functions such as sophisticated statistics are absent.
Registering/Creating an account
The signup procedure at WynnBET is quite conventional for a licensed sportsbook in the United States. You must give the following information:
Payments
Most legal sports betting alternatives in the United States are comparable when it comes to banking methods in a positive way. Unlike offshore sportsbooks, legitimate businesses are all backed up by regulatory authorities, which means your money is safe.
WynnBET, being a sportsbook affiliated with a major company like Wynn Resorts, treats deposits and withdrawals with the required care. The last thing you want to happen when you're betting is for your deposit or withdrawal to take too long, but with WynnBET, you often won't have to worry about that.
Deposit & Withdrawal Methods at WynnBET
Deposit Options at WynnBET
WynnBET makes it simple to deposit money since they accept the most common and reputable payment options. For the time being, Android offers fewer possibilities than iOS, since PayPal and online banking are only available on iOS with WynnBET.
To deposit with WynnBET, you may use any of the following methods:
PayPal (iOS Only): Using PayPal to make an online deposit with WynnBET is one of the safest methods to do it. As the preferred way, you'll need to connect your PayPal account to your bank account, which you may accomplish on the PayPal website.
Online Banking (iOS Only): The WynnBET mobile app's internet banking option will direct you to your online banking site to finish the deposit procedure. Withdrawals may also be completed using online banking, making this an excellent choice for completing transactions with only one payment method.
Credit/Debit: If you have a VISA or MasterCard credit or debit card, you may make a deposit. Although you will not be able to withdraw any winnings to your debit or credit card, this is a quick and easy method to fund your WynnBET sportsbook account.
Play+ Card: If you don't have a VISA or MasterCard, the Play+ Card is a wonderful solution. The WynnBET Play+ Prepaid Card is a convenient way to make deposits at the sportsbook, and it works everywhere Discover cards are accepted. The WynnBET app may be used to apply for a card, and deposits are completed within 24 hours.
VIP Preferred: This payment option connects your bank account to your WynnBET account, enabling you to make quick and easy online deposits. The WynnBET mobile betting app is where you may sign up for this service.
Casino cage: Deposits with WynnBET may also be made in person at participating Wynn retail stores.
As you can see, Android users are unable to utilize PayPal or online banking to make deposits. This is an unusual catch that you probably haven't seen at other bookmakers. Therefore, WynnBET would be smart to address it. Any of these payment methods may be used to make a deposit, and WynnBET has a $20 minimum deposit requirement.
Withdrawal Options
WynnBET's withdrawal choices are a little more restricted than their deposit ones, but that's to be expected from any large sportsbook. Transaction time frames might vary, and a $20 minimum withdrawal is required by WynnBET.
The following is a list of WynnBET withdrawal options:
WynnBET players on the iOS platform have access to online banking and PayPal. However, Android users have fewer alternatives for cashing out their wins. For anybody betting on an Android smartphone, they would like to see WynnBET include these alternatives.
Customer Service
WynnBET has a lot of expertise in customer service. Wynn is a household brand in the gambling and betting industry, and it takes its image extremely seriously. In comparison to most of the rivals, WynnBET provides great customer service, which is at the core of many of the positive ratings the sportsbook gets from bettors.
WynnBET provides customer care by phone, email, and live chat, and its representatives are quick to react to questions. The WynnBET app has a live chat option that is accessible 24 hours a day, seven days a week. Staff members may also be reached through Twitter @WynnBET. If you have a more specific problem, it is suggested to contact the sportsbook by phone or email.
License, safety & security
In authorized jurisdictions, WynnBET is a safe and secure option for online sports betting. In Colorado, Michigan, Nevada, New Jersey, Virginia, and more states, it provides legal betting with a local license. For example, WynnBET is regulated by the Division of Gaming Enforcement in New Jersey. To wager on sports and events, users must be physically situated inside the relevant state limits.
Rewards & Loyalty Program
VIP Program at WynnBET
If you become a VIP member at WynnBET sportsbook, you will be able to make higher deposits and withdrawals on a daily and monthly basis. Players gain chips for making bets in one loyalty mechanism. The wheel, which provides incentives like odds enhancements and parlays bet insurance, may then be spun. In the future, bettors certainly expect to see WynnBET Sportsbook establish a more complex and rewarding client reward scheme.
WynnBET Rewards
WynnBET is an extension of Wynn Resorts' long-running loyalty program, which rewards users for every wager they make online or at Wynn hotels. Customers who place wagers on WynnBET earn two kinds of points under the Wynn Rewards reward program:
FREE CREDIT: Redeemable for free bets and casino bonuses at the WynnBET Rewards Store. The minimum redemption amount is $5.
COMP DOLLARS: Redeemable at Wynn Las Vegas and Encore Boston Harbor for comps and other benefits.
Users may also earn Tier Credits to advance via Wynn Rewards' three-tiered VIP program. Customers of WynnBET start as Red VIP members and may advance to platinum and black to have access to the most significant features. The following are the qualification requirements for each tier:
Red: It all begins here.
Platinum: In a calendar year, earn 7,000 points.
Black: In a calendar year, get 70,000 points.
Earnings are determined by the amount wagered and the kind of game played. Players will often get more points per dollar bet if the odds are relatively lower. Wynn Rewards members at the highest level get benefits such as free airport transportation, birthday free credits and meals, spa credits, complimentary hotel stays, and more.
Wynn Rewards is completely integrated into the WynnBET app. When customers sign up for WynnBET online sports betting account, they are instantly registered in the Wynn Rewards program
In-Play Betting
Every day, WynnBET offers a typical in-play betting experience that includes games from a broad range of sports. Live data is available for high-profile games on the in-play betting platform, but not for smaller events featuring lesser-known teams.
WynnBET's in-play betting markets are currently limited to full-game outcomes with live odds. In-game odds on the point spread, Moneyline, total, first-half/second-half outcomes, team totals, team props, and individual props are all available to bettors. Except for a lack of short-term markets such as betting on every point in a tennis match, the range of in-game markets is appealing. WynnBET also offers live game monitors for select games to bring players up to speed on possession statistics, scoring totals, which side is attacking, and so on.
Live Stream at WynnBET Sportsbook
Unfortunately, WynnBET does not presently provide any form of live streaming service for any of the sports for which they provide markets. Most major US sportsbooks, on the other hand, provide live streaming of some type for a variety of sports, putting WynnBET behind them in this respect.
Betting options
From a critical aspect, betting options may be WynnBET's most obvious flaw, but individuals wishing to place a normal wager on a major US league will have no trouble. There are many different sorts of bets available. That's on top of all the conventional bets available at any sportsbook, such as point spreads, totals, moneyline, and first-half derivatives. These are some of them:
After establishing sponsorship arrangements, WynnBET has a history of conducting competitions. For example, after sponsoring the Memphis Grizzlies, it held a floor seat sweepstakes, with fans who registered being placed into a lucky draw for a luxury vacation to Wynn Las Vegas. WynnBET hasn't introduced many sports betting tournaments yet, but it's only been around for some time, so that might change in the future.
Increases in Odds
On occasion, odds-increasing promotions will be promoted on the WynnBET app's homepage. Conor McGregor was upgraded from +110 to +200 to win a UFC fight, for example.
Sharp odds with tiny margins are perhaps the most essential consideration for seasoned gamblers. In every market, WynnBET offers somewhat competitive odds. As a consequence, bettors who use WynnBET stand to earn good money.

The genuine Wynn Bet odds are decent in comparison with the industry's other top selections, which is an important point to consider when choosing a sportsbook. After all, after your risk-free betting period is over, you'll be spending the bulk of your time making daily bets and depending on fair odds to increase your odds of winning.
Specials with Reduced Juice
Every Thursday from 5 p.m. to 6 p.m. ET, WynnBET Sportsbook offers one hour of reduced juice online sports betting. This implies that a lesser amount of vigorish is required on both sides of a bet, thereby increasing the bettor's margins. It usually refers to significant sporting events in major leagues.
Early Cash-out
The early cash-out function enables you to settle a wager at a predetermined price before the end of the game. This is accessible on a few pre-match markets and has the potential to be highly lucrative. With the cash-out tool, WynnBET provides consumers greater control. You may verify the wager's current value and choose to cash out from the bet slip here.
Where is WynnBET Sportsbook Legal?
Wynn Interactive is targeting to become a household brand in the world of online sports betting. It is currently accessible in several US states.
While it may not be widely accessible in the US, especially when compared to some other major US platforms, it will certainly expand over time. This means that if WynnBET is not currently accessible in your state, it will likely come to your state in the future.
WynnBET Promo Codes

WynnBET welcomes new players with an enticing welcome bonus, and various follow-up promotions keep customers interested. The incentives are simple to obtain and do not need any special codes.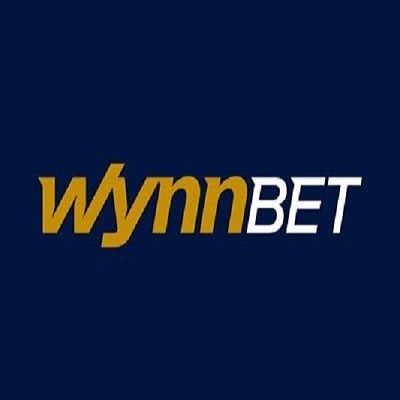 WynnBET 100% Deposit Match up to $1,000
Premium Online Sportsbook at your Finger Tips
Bonus for registering
By pressing the 'Deposit Now' button on the promotion tile, newly enrolled players may opt-in to get the WynnBET welcome bonus. Deposit bonuses help bettors get more value out of their wagering. You need to make a qualifying deposit of $10 or more and place a wager at odds of -120 or more to get $200 in free bets. The greatest thing is that you'll get $200 in free bets whether you win, lose, or tie the bet.
Bonus for parlays
WynnBET's Boosted Parlay offer may boost the payout on certain parlays. The promotion is available from the app's main menu and delivers a predefined odds enhancement. Eligible players may choose the offer and make a wager to benefit from the higher odds, increasing their chances of winning.
Ongoing promotions and incentives
WynnBET sometimes offers unique promotions to its customers. Many promotional efforts follow important sporting events, and participants may win free bets and other prizes. Users who have registered will get mobile and email updates about new promotions and incentives.
WynnBET Partners
WynnBET is a relatively popular and upcoming US sportsbook. It is owned by Wynn Gaming, a major and immensely successful brand in the US. Therefore, one certainly expects the sportsbook to have high-profile partnerships in the sporting sector.
WynnBET has several partnerships and sponsorships with popular entities in the sporting sector. Some examples include:
What sports can I bet on with WynnBET Sportsbook?
In comparison to other online sportsbooks, WynnBET has a much smaller list of sports to bet on. Football, basketball, baseball, hockey, soccer, tennis, golf, MMA, boxing, and motor racing are all available for wagering.
You'll have to search elsewhere if you want to wager on sports like table tennis, volleyball, rugby union, rugby league, snooker, pool, darts, handball, cycling, athletics, winter sports, Aussie Rules, and cricket.
The major US sports leagues are quite adequately covered. Every NFL, NBA, MLB, NHL, NCAAF, and NCAAB game, as well as all the major golf and tennis events, are available for wagering. It does not include several international basketball or hockey leagues.
The racing area focuses on NASCAR and Formula 1 (WynnBET Sportsbook is a sponsor). The boxing and mixed martial arts areas are good, but there are usually just moneyline bets and no props. The soccer area is much more minimal than those of other online bookmakers.
A football, basketball or baseball game usually offers between 40 and 50 betting possibilities. There is no parlay builder and no player props, but there are a few different spreads and totals to choose from. WynnBET is unlikely to appeal to those searching for a diverse selection of sports bets. On the other hand, it is a decent option if you wish to wager on major US sports leagues swiftly and easily.
WynnBET FAQ
Intro Promo
100% Deposit Match up to $1,000
Ratings