Prophet Exchange Promo Code 2022 & Review
Prophet Exchange is the first peer-to-peer
sports betting
exchange in the United States.
It allows users to bet on the outcomes of games and matches, as well as set their own odds in a real-time market.
The difference with Prophet Exchange is that you aren't wagering against the sportsbook, but instead wagering against fellow bettors on the exchange.

Prophet Exchange
Peer-to-Peer Betting
Prophet Exchange bonus offer
Prophet Exchange offers a very profitable welcome bonus for its New Jersey users that you should take advantage of.
Prophet Exchange offers a $250 Risk-Free First Bet.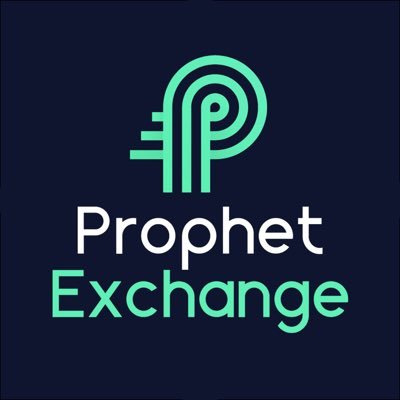 $250 Risk-Free First Bet with Prophet Exchange
The First US Peer-to-Peer Betting Exchange
How does the Prophet Exchange promo code work?
Prophet Exchange offers a $250 Risk-Free First Bet.

After successfully signing up, being approved, and completing your first successful deposit, Prophet Exchange will give you a $250 Risk-Free First Bet.
What is Prophet Exchange?
Prophet Exchange is a two-way market that facilitates a peer-to-peer betting exchange. It eliminates the vig—that 2.4+%—that lines the pockets of every sportsbook every time you place a bet. It allows you to skip the middleman and bet against another person instead of against the sportsbook, allowing the bettor to dictate the odds and price, not the bookmaker.
Note: Prophet Exchange is not a sportsbook.
How Does Prophet Exchange Work?
Let's say you want to bet on a game. You, Bettor A, like the Bengals +7 at +100, so you place that bet on Prophet Exchange for $100. What's different from your typical sportsbook wager is that bet is now on the exchange, but it's not active or official until someone comes along and takes your action. It's what Prophet Exchange refers to as a 'request'. When Bettor B comes along and takes the other side of your request, betting the Chiefs -7 at +100, your bet, or request, is officially live. On Prophet Exchange, you control the market price.
You can post +100 odds on spreads and totals, and even create your own spread or price as you see fit. You can also wager on an already existing request created by someone else on the exchange. If you decide to be the oddsmaker and your request isn't matched by someone else, your wager will lapse. When your wager lapses, your money goes back into your account. No harm, no foul.
You can also take partial action on someone's request at a level that's comfortable for you. For example, you like the Bengals, but someone posts a request on the Chiefs -7.5 at +100, but at $10,000 stakes. If your budget for this play is only $100, and you're interested in the Bengals at +7.5 at +100, you can take $100 of this request, leaving $9,900 left for others to stake.
Another huge appeal of Prophet Exchange is you won't be limited. That's right, no limits! Prophet Exchange doesn't care how good a bettor is because you're not wagering against them like you are when placing bets at a sportsbook. Prophet Exchange makes money by taking a cut of transactions, far less than the 10-20% common at most books, not beating its customers.
How to sign up for a Prophet Exchange Account?
Registering and creating an account at Prophet Exchange is fairly straightforward. The site will ask you for some basic information about yourself, including the following:
Name
Date of birth
Home address
Email
Phone number
Social Security number
You will need to create a username and password to ensure your account's safety. You must confirm your age and agree to Prophet Exchange's conditions. In both New Jersey and Indiana, you need to be at least 21 years old to wager on sports legally.
Is Prophet Exchange legit?
Prophet Exchange is regulated by the New Jersey Division of Gaming Enforcement and is available to users in New Jersey. It allows users to place bets on sporting events using prophet exchange, peer-to-peer betting, and teaser betting.
They're headquartered in Hoboken, New Jersey and are being run through Harrah's Casino in Atlantic City. The partnership with Caesars Entertainment has helped add credibility to the innovative peer-to-peer sportsbook.
The company has a gambling license from the New Jersey Division of Gaming Enforcement. This agency (NJDGE) must oversee all gambling operations and promote fairness and integrity for all players.
What are betting exchanges?
A peer-to-peer betting platform is the best way to think of a betting exchange. It is a marketplace where bettors can wager on the outcome of events. exchanges allow bettors to set their odds, which are then matched with other bettors willing to take the opposite side of the bet. This allows for more efficient betting, as there is no need to find a bookmaker willing to accept your bet.
Should You Bet at a betting exchange such as Prophet Exchange?
If you're looking to wager on sports, betting against the house at a sportsbook may give you better odds. However, if you're willing to bet against other bettors, a betting exchange like Prophet Exchange may be right for you. Just remember, when you place a wager at Prophet Exchange, you're betting against other bettors, not the house.
Although betting exchanges may offer better odds than sportsbooks, you may get a better return on your wager. And you should be able to set your odds and find opponents willing to bet against you. However, you may be up against more experienced bettors than you, which may bring down your odds of winning.
What's the difference between traditional sportsbooks & betting exchanges?
Bookmakers at a traditional sportsbook set the betting odds for a particular game with a standard commission, also known as vigor "juice." For example, point spreads are typically designated at -110 odds and not +100 because of the built-in vig. If you bet $100 on a particular game, you will spend $110 to make a $100 profit if the bet wins. If the bet loses, however, you will lose the $110 you spent.
Sportsbooks make their money on the commission on each side of that particular market. At Prophet Exchange, you can buy and sell your lines avoiding these heftier prices you'd find on traditional sportsbooks.
What sports can you bet on at Prophet Exchange?
Prophet Exchange offers a wide range of sports to bet on, including Prophet the MLB, NBA, NFL, NHL, and NCAA football and basketball games. So if you're looking for a good betting exchange to place your bets, Prophet Exchange is worth considering.
Is Prophet Exchange sports exchange legal?
Prophet Exchange is a legal operation in the United States. Prophet Exchange has a gambling license via the New Jersey Division of Gaming Enforcement.
What States can you bet online with Prophet Exchange?
You can legally bet online with Prophet Exchange in New Jersey and Indiana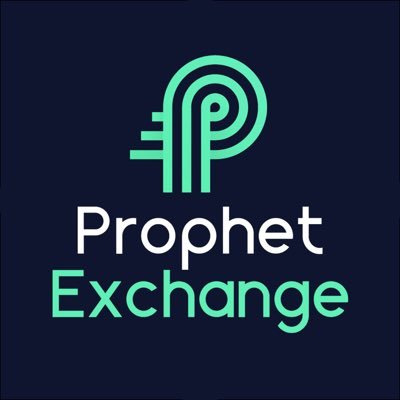 $250 Risk-Free First Bet with Prophet Exchange
The First US Peer-to-Peer Betting Exchange