Prop bets, also known as proposition bets, are any type of bet that isn't tied to the final score or outcome of a game. Basically, any wager in sports betting besides a spread, total, or moneyline could be considered a prop bet.
The prop market is vast and there are many options if you want to bet on the success of an individual player or even the coin toss result. Here's a guide to prop bets.
EDGE Boost
Double your next bet at any sportsbook for FREE with EDGE Boost!
DraftKings Golf Odds Boost
Add +1000 to any golfer to win any tournament!
FanDuel Promo Code
No Sweat First Bet up to $2,500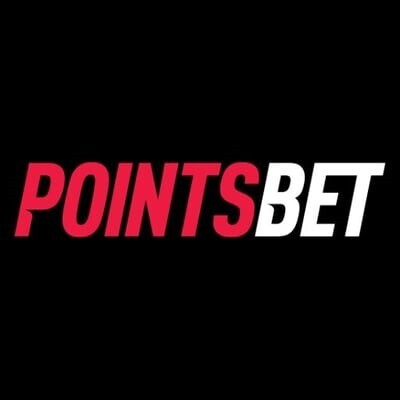 Second Chance Bets
5 Second Chance Bets up to $50 each
BetMGM Promo Code
First Bet Offer up to $1,000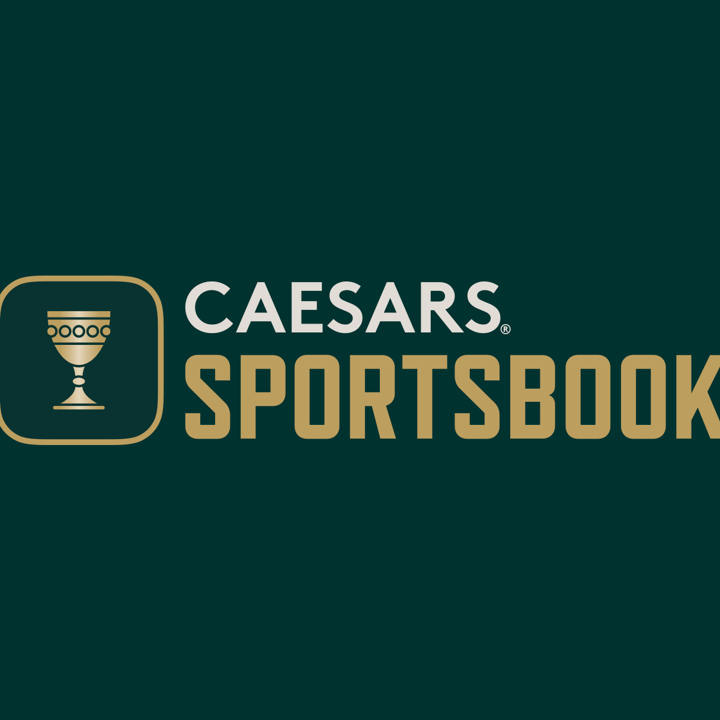 Your First Bet Is On Caesars Up To $1,250
Huge Bonus Offer
DraftKings Deposit Bonus up to $1,000
Deposit Bonus!
What is a Prop Bet & How Do They Work?
Interested in betting on how many passing yards Tom Brady will have in one game? Or how many points Stephen Curry will score? These are examples of a type of prop bet.
A bet placed on something to occur within a sporting event that is not related to bets on the result. Prop bets are extremely popular on betting sites and major sportsbooks are loaded with many prop odds to choose from.
There are team and player props. For example, a sportsbook might place the number of points Steph Curry will score at over/under 28.5 vs the Spurs. It works similarly to a total bet.
You bet the over if you believe he will score 29 or more points. If he scores 36 points in the game, you win the bet. The result of the game does not matter. The Warriors would have to cover the point spread or even win the game. You are betting specifically on the number of points Steph Curry scores.
How Did They Get So Popular?
One reason prop bets have grown in popularity over the years is the increasing availability of online sports betting. This has made it easier for people to place bets on a wide range of events and outcomes.
Prop bets can be particularly attractive to sports bettors because they offer the opportunity to make bets on specific aspects of a game or event, rather than just the overall outcome. This can add an extra level of excitement and engagement for fans who are already interested in the event.
In addition to the convenience of online sports betting, prop bets have also become more popular due to their potential for high payouts. Because prop bets often involve betting on specific outcomes that are less likely to occur, they can offer higher odds and potentially bigger payouts than traditional bets on the overall outcome of a game or event.
Finally, prop bets have gained popularity due to their versatility. They can be placed on almost any sporting event and there are plenty of props that might spike a bettor's interest.
A good example is the Super Bowl. An extreme amount of prop bets are available for the big game such as the length of the national anthem, coin toss, first touchdown scorer, and more.
The Benefits of Proposition Bets
Betting flexibility
Prop bets give you access to more betting markets and ups the number of options in one game. You can place a wager on a player to hit a home run or a running back to score a touchdown.
These types of side bets can not only make the game more interesting but also give you a shot at making more money. You might have a good read on the point spread as well as a few prop betting options in mind. It's a nice way to cash in if you're right.
Entertaining intro to betting
Props give new bettors some betting options to ease themselves in sports betting. A prop can be an entertaining way to have stakes in a game. Let's take a Super Bowl prop as an example. You might find the game more entertaining if you are rooting for a lineman to score a touchdown or for the Gatorade color being poured on the winning coach to be blue.
These are different types of prop bets that can get you in on the betting action so you aren't required to bet the point spread if you don't want to.
Profitability
Since there are a large number of prop bets offered, there can occasionally be lines that are in your favor. Sportsbooks can't necessarily always get all of the lines completely accurate. If you do your research, you can find prop betting odds that lean in your favor and are high value.
What to Consider When Betting Propositions
There are two main types of props to consider when you go to place prop bets online. There are skilled and fun props. Let's look at the difference between the two.
Fun vs Skilled Prop Bets
A fun prop is the type of bet that requires more luck than skill. These are common in an event like the Super Bowl. Many books offer prop bets like the following to entice everyone to get in on the action. For a fun prop, you don't have to know much. You just need some luck.
Length of the national anthem
Color of Gatorade poured on the winning coach
Will the coin toss be heads or tails
First song played during halftime
Will a fan run on the field
Now for a skilled prop, you will have to have sports knowledge. These bets are on a player or team to do something within the game. Popular prop bets in this category include:
If a certain player will hit a home run
Total passing yards for a quarterback
Number of receptions for a receiver
Number of assists for a basketball player
Which team will score first
First player to score a touchdown
These props take a little more digging into and there are many factors to look at when you plan to place a bet.
Why is it important to differentiate the two?
It's important to know the difference because you aren't going to make any money betting on fun props. The results of these props are based more on luck. Skilled props can be part of a winning long-term betting strategy.
Games with prop bets
Prop bets are commonplace in major sports. Some of the popular leagues for prop betting are the NFL, NBA, and MLB.
NFL Prop Betting Strategies
What is a prop bet in football? Common NFL props are centered around passing, rushing, and receiving yards as well as touchdowns. Bettors will look at trends and research for specific players based on matchups. They also might look at teams that are slow starters or great in the second half when betting team props such as scoring the first touchdown.
NBA Prop Betting Strategies
You'll see those interested in NBA props usually focusing on scoring, 3-pointers made, etc. There is quite a bit of analysis to look at that could impact the best props to go after such as team defense or individual matchups.
MLB Prop Betting Strategies
Baseball is the ultimate trends and statistics sport. It's all about matchups. Prop bettors tend to look at matchups as you look to bet on whether or not a player will hit a home run.
How to Make a Prop Bet
Prop bets are offered at almost every sportsbook. To place a prop bet, visit the website or download the app of the sportsbook of your choice. Prop bets will have odds listed similarly to other bet types. In an app like DraftKings, you can find the props by clicking on a particular game and they will be highlighted at the top. Make your selections and then place your bet.
Prop bet examples and types
Prop bets can vary and fall into different categories. Here are the types and a few examples of each.
Player props
A player prop is a bet that involves a player statistic or outcome. You'll see a wide range of player props available for games in all the major sports as well as the college ranks. For example:
LeBron James over or under 25.5 points
Patrick Mahomes over or under 275.5 yards passing
Justin Verlander over or under 6.5 strikeouts.
Team props
A team prop is an outcome related to a single team in the game. For example:
Cleveland Cavaliers over or under 110.5 points
Real Madrid total corners over or under 4.5
Game props
Game props focus on what occurs in a game but don't necessarily have to be tied to one team or player. For example:
First team to score a touchdown
Last team to score a touchdown
First team to 20 points
Novelty/exotic props
Exotic bets pop up for major events. As we discussed before, a great example is the Super Bowl. Novelty/exotic props don't place within the actual game. For example:
Which team will win the coin toss?
What color sweatshirt will Bill Belichik wear?
What will the first halftime song be?
Is there a prop max bet?
Some sportsbooks will set a limit on how high of a wager you can place when doing a prop bet or any type of wager. A lot of sportsbooks will even set the limit based on how much you can win.
For example, the maximum amount of money you can win on a football, basketball, or baseball bet on DraftKings is $1,000,000.
So let's say you place a prop bet on Joe Burrow to throw 3 touchdown passes. The odds are +300 which means a 3 to 1 payout. The prop max bet would be $333,333.33 because this would result in a payout of $1,000,000.
There will be a prop max bet at whatever sportsbook you choose to make your prop bets at. If you have questions, check with customer support to confirm what the max bet or max winnings you can receive depending on the sport.
Tips for prop bets
With so many options to choose from, props can be overwhelming. Here are a few tips to help you get started.
Study the markets
Before diving right in, look at the type of markets available. Understand what each sportsbook is offering and the common types of props you'll see. You will start to see the differences in lines, props, and more just by researching.
Find sound sources of information
Every website is going to tell you it's the best place for prop tips and suggestions. Take the time to vet and research these sites or sports bettors to build trust. Don't jump on the first advice you see without confirming their reputation.
Think outside the box
The beauty of props is you don't have to stick with traditional bets. Take betting on the NBA for example. There are more props offered than points scored, assists, and rebounds. Pay attention to some of the more obscure props and potentially find a trend.
Pay attention to non-superstar players
Lots of bettors will gravitate towards bets involving superstar players. With so many props available, you can find good value in under-the-radar players. With a book setting so many lines for props, you could find a line that is in your favor and it might not be changed quickly due to the lack of bets.
Look for moving lines
Follow trends and pay attention to how the lines are changing. Is there a lot of money backing one result causing a shift? At what point do you see the prop no longer having value? These are important questions to ask yourself as you look for the right bet.
Can I Make Prop Bets on Live Games?
Yes but be ready because live odds change very quickly. Also, new types of props not available pre-game are available once a game is live. An example of a live prop bet could be "How will the next drive end?"
Touchdown +250
Field Goal +500
Interception +900
How Prop Bets Are Paid
A prop is paid out according to the odds associated with the bet. Payouts usually happen after the event. Some sportsbooks will payout a win as the game plays. For example, you select over 30.5 points for LeBron James and he scores 34 before the end of the 3rd quarter. Some sportsbooks will grade the prop and pay you your winnings before the end of the game. It depends on the sportsbook and its rules.
How Proposition Bets Differ from Future Bets
There are some similarities but futures are for events taking place down the road. You can't place a futures live bet, but you can place a live bet for a prop. Also, prop bets are generally for specific upcoming games on the same day or within a week. A future can be a bet on a team for a season that hasn't even started.
Where Can You Make a Proposition Bet?
You can go ahead and place prop wagers at any sportsbook in states where sports betting is legal. Sportsbook apps and websites have the odds usually attached to the particular game. If you wanted to pick a prop involving LeBron James, you would scan to the next Lakers game to see the options.
Do sportsbooks charge a vig on props?
Sportsbooks will occasionally boost the vig on a prop bet to protect themselves. For example, you might see both sides of a prop bet with odds of -120 or even higher so it's important to shop around if you find the prop you like but the odds aren't great.
Shopping around for the best props
As always, you should be checking lines on multiple sportsbooks to ensure you are getting the best odds possible. Especially with props because there are so many listed that a sportsbook might have mispriced a particular prop to give you an edge.
Conclusion
Props are a fun bet type that can make particular games exciting. It's another one of those betting opportunities to consider as you broaden your sports betting knowledge. Be sure to shop for lines and do your research to give yourself the best value possible.
FAQs
Why was my prop bet canceled?
It is common for a sportsbook to cancel a prop bet if the player is inactive for the event. You might have selected Russell Wilson to throw for over 255.5 yards vs the Steelers.
Then you find out a few hours before the game he is inactive with an injury. The book will cancel the bet and refund your original bet. Another common reason it would be canceled is if the game involving your prop was canceled or postponed.
Are prop bets good?
Depends on the sports bettor. Some love props and the variety of sports they cover. It's a personal preference. Like we said above, sometimes there can be value in a prop bet if the line leans in your favor.
What is a +750 prop bet?
A +750 prop bet would be a payout of 7.5 to 1. If you place a $100 wager and win, you would receive $750 plus your original $100 bet back.
Where can I legally prop bet online?
You can place prop bets using major sportsbook apps and websites. DraftKings, FanDuel, BetMGM, and more have many player prop bets for a bettor to choose from.