As you are getting into sports betting and understanding the different bet types, you might hear about a future bet. This type of wager is made on an event taking place down the road. Just like it sounds, you can bet on future events.
Sportsbooks will have future odds on events or props that change throughout the season. Here's everything you need to know about futures.
DraftKings Golf Odds Boost
Add +1000 to any golfer to win any tournament!
FanDuel Promo Code
No Sweat First Bet up to $1,000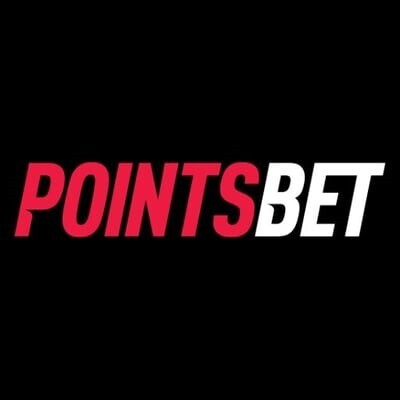 Second Chance Bets
5 Second Chance Bets up to $50 each
BetMGM Promo Code
First Bet Offer up to $1,000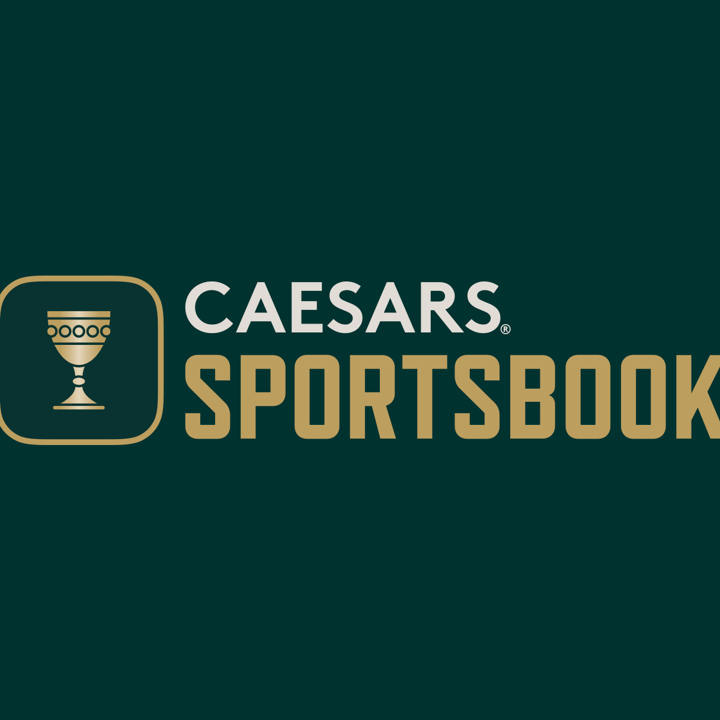 Your First Bet Is On Caesars Up To $1,250
Huge Bonus Offer
DraftKings Deposit Bonus up to $1,000
Deposit Bonus!
What is a futures bet?
A futures bet is a wager that sports bettors place on a game, event, or player result that takes place in the future. A good example would be picking the winner of the Super Bowl or World Series at any point during the year. Sportsbooks are constantly updating future betting odds as each week might present a new favorite team to win.
Let's say it's October and you believe the Buffalo Bills are going to win the Super Bowl. You can look up the current future odds and bet on them to win it all. If February rolls around and they are crowned Super Bowl Champs, you will be paid out the odds of when the wager was placed back in October.
These odds are set by bookmakers on teams or players and are based on a number of factors, including the perceived likelihood of a particular outcome occurring and the amount of money that has been bet on that outcome. You might see one team have a shift in odds to win it all if their star player is out for the season with an injury.
How to place a futures bet
To place a future bet, you will need to find a sportsbook or online betting site that offers future bets on the event you are interested in. Once you have found a site, you will need to create an account and deposit funds into your account to use for betting.
Once you have funds available, you can browse the available future bets and select the one you want to place. If your bet wins, you will be paid out according to the odds set by the bookmaker at the time.
Keep in mind that future bets can be risky because the bets are decided by longer-term events. It is important to carefully consider your bets and only bet what you can afford to lose.
How do future odds work
As we said before, there are many factors to how futures odds change over the course of a season including the likelihood of happening as well as the number of bets placed on that particular bet.
Futures are usually longer odds because you betting on outcomes that are usually settled at the end of a season. Predicting who is going to the Super Bowl before the season even begins is much more difficult than waiting until the playoffs begin.
You can think of a future like a moneyline bet with a much later result. You're convinced in October the Chiefs will win it all. You are picking the Chiefs to win the Super Bowl, you just don't know if they will reach it or who they would play if they did.
How to read futures odds
Based on the sportsbook or what country you are in you might see decimal, fractional, or American odds for a future bet. Let's say one of the favorites to win the NBA Championship is the Miami Heat. They have fractional odds of 4/1. That would be +400 in American odds and 5.0 in decimal odds.
So, you decide to place a $100 bet on the Heat to win it all. At the end of the season, they take home the NBA Title. You would receive a payout of $500. A $400 profit and $100 back from your original bet.
Maybe another team favored to win is the Golden State Warriors and their odds are 5/1, that would be 500 in profit and your 100 bet back. As the odds increase, it means that team or player is less likely to win. For example, the likelihood of a team winning with +250 odds is much better than a team with +1500 odds.
How are futures bets paid out?
Futures bets are paid after the result. Yes, you might be waiting months before you win the bet based on how early you decided to get in on the action. If you pick Tom Brady to win the NFL's MVP award in September, you will be waiting until the NFL Awards are announced in February before the bet is settled.
The outcomes are usually settled within a year because you are making a futures bet on the current season.
Why odds change
As we said before, there are many factors to how futures odds change over the course of a season including the likelihood of happening as well as the number of bets placed on that particular bet. Maybe during the NFL season, the Patriots have an 8-game winning streak. Bettors might start picking them to win the Super Bowl.
The large number of wagers placed on the team will shift the odds. A sportsbook might also change the odds as the likelihood of the team winning is increasing due to how they are playing at the time.
Types of futures bets
There are many different future bets across major sports. The most common you will see are on which team will win the championship as well as individual awards. Here are some of the major sports and what kind of future bets you might see for each.
MLB
You'll see many bets placed on who will win the World Series. There are even bets on who made it to the World Series. Maybe you want to be on who will win the NL MVP Award.
After researching in July, you pick Mookie Betts because you think he's the best player on the Dodgers and he's having a great season. The bet would finally be graded in November when Major League Baseball announced its awards.
NFL
The team to win the Super Bowl is an extremely common choice as bettors love picking who they think will win the Lombardi Trophy. Back in 2021, the Rams started the season with the 7th-best odds to win the title at +1500. As the playoffs hit and we got closer to February, you saw the odds change significantly with each game they won.
NBA
Many bettors will place a wager early on in the season on who they believe will go to the NBA Finals and win the championship. You might see the favorite, such as the Boston Celtics, to have +300 odds to win it all in the month of December. As the season continues, based on injuries, how the team is playing, the number of bets, and more, you could see those odds shift.
NBA player futures are another common bet type as sportsbooks lists favorites to win awards like MVP, Rookie of the Year, Defensive Player of the Year, and more.
Maybe you think LeBron James has a good chance of winning the MVP at the end of the regular season. Check the futures odds offered at books such as DraftKings or FanDuel and see if you think the value is worth placing a bet on. You also see betting on an individual player to lead the league in scoring or other categories.
PGA tour
Common futures bets in golf can cover a short amount of time. You might be betting on a player to win a tournament or place in the top 5, 10, or 20. There are longer futures as well such as picking Tiger Woods to win the Masters in early March well before April's tournament.
College Football
For college football, you'll see bets on who will win the National Championship, which teams will make the College Football Playoff, who will win the Heisman Trophy, and more.
College Basketball
March Madness is one of the most bet-on events in the United States and many bettors will be filling out their brackets and placing future bets on who they believe will win it all. Other futures bets are typically wagers like which teams will make the Final 4 or win their conferences.
Futures betting tips and strategies
Multiple picks
One way to go about playing futures is by picking two teams to win it all. Since you are betting on each team or player individually, you can place several wagers. Maybe you think the Chiefs or Bills will win the Super Bowl. The Chiefs are +450 and the Bills are +550. You can still make a profit if one of those teams wins as long as you used your bankroll correctly.
Hedging your futures bets
When you make futures bets, you might get into a situation where you can hedge. This is when you will wager on a different outcome while your initial bet is still in play.
Maybe you picked the Detroit Lions to win the Super Bowl with +1200 odds in December. They reach the Super Bowl and are playing the Cincinnati Bengals. You can use a hedge calculator to figure out how much you need to bet on the Bengals to win for you to secure a profit with either result.
Calculating juice in futures betting
It might seem subtle, but there is a lot of juice in the futures betting market. Many futures will not have teams at minus money so no particular team is favored against the rest of the field. This seems like that would mean juice isn't involved but it's not the case. Take the following example.
To win the NFC West Division:
49ers: +190
Rams: +200
Seahawks: +280
Cardinals: +600
If you were to calculate the implied probability you would see the percentages of winning the division as follows:
49ers: 34.5%
Rams: 33.3%
Seahawks: 26.3%
Cardinals: 14.3%
Adding those up comes to 108.4 percent. This means the sportsbook is taking 8.4 percent of every dollar that is wagered on the division winner. Now if you add more teams to the Super Bowl market, books are taking an even larger percentage.
Advantages of futures bets
There are some advantages to futures bets.
High potential payouts – You can cash in some big profits if you can see far in advance what team might win a championship or what player will win an award. Picking the Rams to win the Super Bowl in October compared to January could see the odds in your favor.
Long-term entertainment – Maybe you like the rush of tracking your team or player all season. A futures bet gives you a reason to be invested all season long.
Disadvantages of futures bets
There are a few cons and disadvantages to futures bets.
Tough to win – Since you are trying to predict something down the road, your likelihood of winning is lower.
Could mean lower funds – If you are placing a lot of futures bets, your money is tied up on bets for longer so you might not be able to place as many wagers as you'd like until the results.
Where to place a futures bet?
The most popular sportsbooks across the country have futures available to bet. Be sure to visit DraftKings, FanDuel, BetMGM, and more to place future bets on who you think will win the NBA title, Super Bowl, World Series, and more.
FAQs
Can you parlay futures bets?
It depends on the individual sportsbook rules. Many sportsbooks will not allow you to parlay futures because they might be correlated. Be sure to check with your sportsbook on their official rules.
Can you bet futures in a sportsbook?
Yes, sportsbooks will have a section showing the futures for each particular sport. Browse to see events such as which team will win the Stanley Cup and see if it's somewhere you want to put your money at risk.
Can you cancel future bets?
No. If there was some sort of mistake, you might be able to get the sportsbook to refund your money. A sportsbook with the cashout option sometimes will allow you to cash out a future early, but the payout will be based on what the sportsbook is willing to give you or if the odds have changed. Cashout might not always be available.