We've all seen a point spread that we wish was a half-point lower. You're looking at betting on the Chiefs and your sportsbook has them as -7 point favorites vs the Bills. You wished it would move to -6.5 but it doesn't. You can still get the line at -6.5 if you buy a half-point.
What does buying points mean in sports betting? Here's a guide of what you need to know.
Bet365 Promo Code
$1,000 First Bet Safety Net or Bet $5, Get $150
DraftKings Golf Odds Boost
Add +1000 to any golfer to win any tournament!
FanDuel Promo Code
Bet $5 Moneyline, Get $150 if your team wins!
BetMGM Promo Code
First Bet Offer of up to $1,500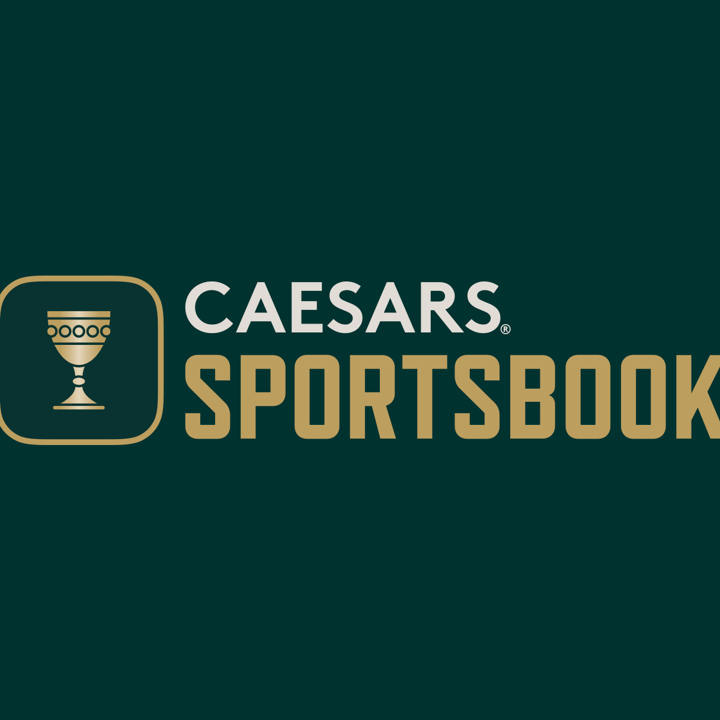 Caesars Sportsbook Promo
$1,000 First Bet on Caesars
DraftKings Deposit Bonus up to $1,000
Deposit Bonus!
What Is Buying Points in Sports Betting?
Sports bettors will buy a point to adjust a spread or total bet to their liking. In the example above, the -7 spread for the Chiefs would mean a push if they won by a touchdown. Buying a point moves the line to -6.5, makes it fewer points to cover, and your bet would be a win.
Now, it comes with a cost. The payout will be worse and it can differ based on the sportsbook. If the initial Chiefs spread at -7 was -110 odds, buying the half-point would maybe move the odds to -120.
Now you would need to bet $120 to win $100. When buying points, you will always give yourself worse odds which costs you money if you win. Hence the phrase "buying" a point.
How Buying Points Works at Online Sportsbooks
Sportsbooks give you the ability to buy a point in your bet slip while placing a wager on a particular game. The odds get worse with each point you wish to buy.
Now, there are options for buying or selling points. If you want to sell points on a spread or total, you can do that to boost the odds.
Some books have the option to buy points in your bet slip while other books now are leaving it up to you to find the spread you like in an alternate spreads section that lists a ton of options on either side. It's similar to buying and selling points.
Buying and Selling Points off of the Spread
Spreads are a common place for bettors to buy or sell points. I think you can already see how a sports bettor would use it for points in football. Here's an example of a spread bet for a college basketball game:
Wofford: +14.5 (-110)
Texas A&M: -14.5 (-110)
You want to take Texas A&M but you aren't sure about the -14.5. You decide to buy a full point and move it to -13.5 which changes the odds to (-130). To see what other options to buy points are available, you check what the sportsbook is offering if you wanted to buy more. The odds are as follows:
-14 (-120)
-13.5 (-130)
-13 (-140)
-12.5 (-150)
-12 (-160)
-11.5 (-170)
Take notice of the odds changing from the sportsbook based on what you want to buy. It's increasing by -10 with each half a point which is a cost of 10 cents of juice. Buying three points doesn't seem like a lot but then you look at how much it cut into your winnings.
Taking A&M at -11.5 means a $170 bet would win you $100. Taking the regular spread with odds of -110 would be 110 to win 100. The odds are the key numbers to pay attention to as you see how many points are worth buying.
Buying Points to Avoid a Push
One of the reasons you'll see sports bettors look to buy points is to avoid a push. Earlier we mentioned a situation where the Chiefs were favored by 7 points vs the Bills. This is a situation where some might think about whether you should buy points. A half of a point gets the spread to -6.5. Now, there isn't the possibility the game would be a push.
This is common in football or basketball games. Some bettors want to avoid the whole number spreads such as -4 or -5. Buying points to get to -3.5 means there won't be any chance of a push. As you know, when you move the spread it comes at a price. The potential payout is lower and, sometimes, that half of a point might make all the difference.
Is Buying And Selling Points The Same For Every Sport
Oddsmakers allow sports bettors to buy and sell points on different sports. It's an option for bettors trying to find something other than the original line. Here are some popular leagues in which you see bettors looking to change lines.
Buying Points in the NFL
Buying points is a common practice in NFL betting. In such a competitive league you see a game in which a team will win by three and you'll be frustrated you didn't move the line in your favor to help win your bet. Buying a half point in football is a betting strategy for some because lines of 3, 7, and 10 are often landed on.
Another option is to do what is called a teaser. It's a parlay but you are buying a larger amount of points for all the games. For example, you might pick five teams to cover the spread and turn it into a 6.5-point teaser. This means you are buying 6.5 points for each game in the parlay.
Buying Points in the NBA
NBA games are another popular place for buying points. Maybe you've shopped around for lines on the Bucks vs Pistons game. The Bucks are -9 and you can't find -8.5 at any book.
To get that line you really want you must pay by buying half a point. Now, the odds could be different depending on the sportsbook so it's important to pay attention to what each has. A half point at one might take the odds from -110 to -120 while another might be -110 to -130.
Buying Points for MLB
In baseball, the spread is called the run line and it's always set at -1.5 for the favorite and 1.5 for the underdog. There are only a few options to buy points to move the run line compared to other sports because baseball games are lower in scoring.
Buying Points for the NHL
Hockey is like baseball in which the spread is always -1.5 or 1.5. It's called the puck line. The totals for hockey are even lower than baseball because of games containing just a couple of goals. You're not going to see a chance to buy six points in hockey.
How Do I Buy And Sell Points?
When looking to place bets at your online sportsbook or app, you can buy points after making a selection on an individual spread. Some books have the option right in their bet slip and will show you the new odds you will receive.
Other books might not have that option and are moving towards a list of alternate spreads. This is a list containing a bunch of lines on either side going up or down by an increment of 0.5.
Let's take DraftKings and FanDuel for example. For each of these books, you can click on the game you are interested in to see a drop-down menu containing alternate spreads and totals. If you are betting on football and go to the Chiefs-Raiders game, you'll find different options to change the line to your liking.
When Should I Buy Points?
The concept of buying points is a strategy for sports betting but it does come at a cost. So when should you buy them? There isn't one approach. If you believe the situation calls for it and are willing to give up the odds, that's up to you.
As we said before, buying points happen in NFL games as a bettor doesn't want a line such as +3 or +7. These could easily result in pushes because NFL games end in touchdown or field goal differences all the time.
Pros and Cons of Buying Points
Like anything, there are advantages on both sides for the sports gambler. Here are some advantages of buying points.
You can avoid a push
Sometimes you won't be able to find a sportsbook that doesn't have the line sitting on a whole number. For example, the Colts are +3 everywhere you look. You buy half a point to get the line at +3.5 and the Colts lose by 3. What would have been a push turned into a win for you.
Make the favorite a lock
Moving that spread up a few points to ensure the favorite and you get a victory.
Give the underdogs a better chance: On the other side, a slight move from +7 to +7.5 for the Browns vs the Eagles might be just enough to get a win on that bet.
Bet on more spreads
If you find yourself skipping out on bets because of where the line is, buying points will get you in on more of the action.
Now, let's take a quick look at some disadvantages.
Worse payout
Buying points requires worse odds and payout. You are giving up some money. It's important to keep that in your calculations because the more points you buy the better record you'll need to be profitable.
Using it to justify bad bets
Buying a few points on your favorite team because they are a massive underdog and you are pulling for them isn't a strategy. Don't buy points just to get in on the action. Still use your strategy to find the correct games to bet on.
Should You Buy Points in Sports Betting?
You are wondering if you should move that -3 spread to a -2.5? You've probably kept the -3 in the past and ended up with a push after a game-winning field goal. After the fact, it's a simple decision because you see your bet would have won. If your team won by a different point margin you wouldn't even have thought about it. There's a time and a place for it. Let's look at some quick tips.
General Tips for Buying Points
A few things to remember about buying points when betting on sports. Many sportsbooks offer the option, but you need to keep a few things in mind before jumping it.
Don't make it a habit
As we've said before, the more points you buy the more money you are giving up. In turn, that means you have to win more often to be profitable. If you buy points on every spread you bet, you'll have to have an incredible record because this means most of your bets would be at -120 or -130 odds.
Do the research
Don't decide to take the option to buy a half point every time you see a spread that lands on a whole number. Research the game and the latest trends. You don't have to change the line if you believe it has good value. Other times, know when you should move a line one or two points in your favor based on your strategy.
Shop around
Always be shopping lines at as many sportsbooks as you can. There's a high chance you can find the line you like if it's within a half-point or a point. Also, remember to check the odds along with the spread. The difference between -110 and -115 or -120 is money out of your pocket.
What Does Buying Points Mean FAQs
What does buying points mean in sports betting?
Buying points is changing the odds and line of a spread bet. The line for the Chiefs is -7 (-110). You can buy a half point to move it to -6.5 (-120) because you think the Chiefs will win by 7 and don't want a push. It will cost you in the end because now you have to bet $120 to win $100 instead of $110.
How Do Bettors Buy Points?
Some sportsbooks do it differently than others. One way is right in the bet slip there is the option to buy points on the particular bet and you can select how many. The book will then fix the odds. Another way is what's called an alternate line. Places like FanDuel and DraftKings have a list of alternates already priced to choose from.
How Much Does it Cost to Buy a Half Point?
It depends on the game and sportsbook. Commonly, a half point will be a juice of 10 cents or a bump of -10 in the odds.
Should You Buy Points?
That decision is up to you. Research if you want it to be part of your betting strategy. Keep in mind how it will impact how much the payout is and how over time you would need to win more bets to be profitable.