Mixed martial arts, better known as MMA, is one of the fastest-growing sports in the world. Time and again, the sport has proven its potential to draw as big a crowd as traditional major sports events. It's also just as entertaining, especially if you enjoy hard combat.
Naturally, the increased fanfare has brought with it several opportunities. One of these is betting, where fans have the opportunity to make money off of fights.
But before you jump right in, it's essential to appreciate MMA betting is quite different from regular sports betting. It adds a few more variables, making it an exciting prospect even for veteran sports handicappers. It's very similar to betting on boxing but also stands out in its own unique way.
If you've been meaning to get into MMA betting, here's everything you need to know for your first successful bet.
Understanding the sport
Mixed martial arts is a hybrid sport that uses combined fighting techniques from wrestling, karate, boxing, Muay Thai, judo, etc. It can be traced as far back as the Greek Olympic games of the 7th century BCE. Back then, martial arts was a brutal sport with no rules. Fights were a bloody affair, and deaths in the ring were common. So common in fact, that it was eventually banned in 393 CE.
The fighting style resurfaced some 1500 years later in 20th century Brazil as "vale tudo," meaning anything goes. It reached North America in the early 90s, with the first MMA event happening in Denver in 1993. This was UFC 1, and seeing that we are at UFC 273, it's safe to say that the rest is history.
What are the UFC weight classes?
UFC fighters fall into specific weight classes. They can only fight against members of their class. You need to be aware of these when you start betting on MMA, as it helps you analyze the bets.
| | | |
| --- | --- | --- |
| Weight Class | Minimum Weight | Maximum weight |
| Strawweight | None | 115 lb |
| Flyweight | 115 lb | 125 lb |
| Bantamweight | 125 lb | 135 lb |
| Featherweight | 135 lb | 145 lb |
| Lightweight | 145 lb | 155 lb |
| Welterweight | 155 lb | 170 lb |
| Light heavyweight | 185 lb | 205 lb |
| Middleweight | 170 lb | 185 lb |
| Heavyweight | 205 lb | 265 lb |
Reading MMA betting odds
You read MMA bets similar to how you would read other bets. Underdog fighters have a plus (+) sign, while the favorites have a minus (-) sign. The bigger the number after the plus sign, the less likely the oddsmaker and the market believes the underdog will win. Similarly, the bigger the number after the negative sign, the more the oddsmaker believes the favorite fighter will win.
Popular MMA bets
As you venture into MMA betting, you'll come across the following type of bets:
Moneyline
Moneyline bets are wagers on who will win the fight. Usually, the sportsbook will prepare odds based on who's the favorite and the underdog.
Most money line bets are two-way, i.e., only account for a win-lose situation. Let's take a hypothetical UFC fight night. The main event is between Israel Adesanya and Brad Tavares.
The fight odds may look like this:
| | | |
| --- | --- | --- |
| MMA Fighter Name | Israel Adesanya | Brad Tavares |
| Moneyline Odds | -210 | +250 |
This means that if you wager on Adesanya, you need to bet $210 to win $100 from the fight. And if you bet on Brad Tavares, $100 will bring you an extra $250 if they win. These odds are unbalanced because Adesanya is the favorite while Tavares is the underdog.
Thus, betting on the former is considered a low-risk move, hence the low returns. The odds would've been very similar if the opponents were evenly matched.
Draws are rare in the UFC; less than 2% of all fights have ended in a draw. As a result, most moneyline markets don't include them. But those that do create what is known as a 3-way money line. For example, in the fight above, we would have an additional draw row:
Draw
+4000
Here, a $100 wager on a draw will earn you $4000 if it comes to be. The UFC odds on draws are very high due to the low possibility of the outcome.
Over/under rounds
In MMA over/under bets, sportsbook points to how long the fight will last. The bettor then wagers on whether the contest will last longer (over) or shorter (under).
Note that the reference point depends on the maximum rounds a matchup can have. For instance, most fights have three five-minute rounds. On the other hand, title fights have five five-minute rounds.
For regular games, the sportsbook sets the line at 1.5. If you wager on over, the contest must play out over 1.5 rounds for you to win. And if you picked under, it must not exceed.
For title fights, the line is usually at 2.5. The same logic from above applies here too.
Using the Adesanya vs Tavares UFC fight example:
| | | |
| --- | --- | --- |
| Bet | Type | Detail |
| Total rounds | Over 2.5 | -140 |
| Total rounds | Under 2.5 | +150 |
MMA fights are much more aggressive than boxing. And while 1.5 and 2.5 rounds may seem short, they are not, especially considering that a round goes on for five minutes.
Round betting
MMA round betting rewards great risk generously. Here, you wager on which round you think the fight will be won by a stoppage in and by which fighter.
The odds for a five-round fight may look like this:
| | | |
| --- | --- | --- |
| Round | Israel Adesanya | Brad Tavares |
| 1 | +600 | +1100 |
| 2 | +750 | +1200 |
| 3 | +900 | +1300 |
| 4 | +1200 | +1700 |
| 5 | +1500 | +2000 |
Method of Victory
Method of Victory is a wager on the specific outcome of a fight, i.e., you predict who will win the fight and how they will win it. MMA usually has three victory decisions; knockout, submission, or judge decisions.
In our Adesanya/Tavares fight:
| | | |
| --- | --- | --- |
| Fight outcome | Israel Adesanya | Brad Tavares |
| Judges decision | +160 | +210 |
| Knockout | +150 | +250 |
| Submission | +130 | +200 |
Prop betting, Futures, and Live bets
You can also make a prop, future, and live bets in MMA. Prop bets refer to wagers on specific events in a fight. They are fun bets and are available for just about anything. For instance, you can wager on who will get the first knockdown, attempt the first submission maneuvers, and even if the fighters will touch gloves.
On the other hand, futures are wagers on events you expect to unfold in the mid to long-term future. For instance, will Francis Ngannou continue to reign as the heavyweight champion until the year ends? They typically have attractive odds and if you get your predictions right, you're in for a nice payday.
Finally, live bets are wagers made as the fight is happening. If you're watching the fight and think that a fighter will get knocked out in the next round, all you need to do is bet on it. The odds are dynamic and updated based on how the contest unfolds.
How to bet on MMA
Successful MMA betting relies on your ability to do research and read the sport. You need to be able to interpret statistics and judge fighters based on their form and fighting styles.
This can be daunting, especially if you're just beginning your journey. But, it's also why betting experts like Betsperts exist; to hold your hand and guide your path with valuable MMA betting tips.
To get you started, here are several such MMA betting tips;
The younger fighter has a better chance
While experience has its role in MMA, the energy most often determines the direction of a fight. And compared to older fighters, young fighters have more explosive energy. This fact is reflected in several statistics;
The younger fighter prevailed 61% of the time in fights where the age difference exceeded five years.
When the age difference increased to ten or more years, this proportion increased to 64%.
However, just because a fighter is younger doesn't necessarily mean they will win. It would be best if you still analyzed both fighters for more information.
The better striker also has a better chance
For this, you need to look at the striking stats. These will show you the striking accuracy, strikes landed per minute, and the strikes absorbed per minute by each fighter. Statistics show that the better striker wins 64% of the time. This is especially the case in heavyweight divisions, where knockouts occur more often.
Late replacements are a terrible idea
Sometimes, a fighter will pull out of a bout before the fight. So, a replacement fighter is often called in to take their place. Unfortunately, betting on such a fighter isn't always a good idea. In UFC history, replacement fighters have only won 36% of their fights.
Parlay your bets
If you're betting on favorites and are looking for some better payouts, you can always parlay your bets. This is because favorites typically have smaller returns. So, by parlaying your bets, you get better potential profits. Just like anything in better though, the trade off is the extra risk you are taking since you need to win multiple fights to cash your ticket.
The don'ts of MMA betting
There are also several things you should avoid when betting on MMA. These include;
Betting with emotion: Don't be a fanboy when betting. Just because you love a particular fighter doesn't mean that they will win.
Making bets sorely on one stat: One stat is never enough to make an informed decision. You have to look at everything about both fighters.
Always backing the favorites: Favorites don't always win, which is why it's good to put your money on the underdog every once in a while.
Mismanaging your bankroll: When you start your betting journey, you are advised to set aside a specific amount of money specifically for betting. This is your bankroll, and it should last you the entire duration of the sports season regardless of whether you're winning or losing.
Choosing the wrong sportsbook: Betting on the wrong platform will leave you frustrated and feeling cheated. So, you want to be careful when picking online betting sites. This is why we will be covering the best platforms for betting on mixed martial arts.
Best platforms for MMA betting
Caesars
Caesars sportsbook offers interesting and competitive MMA odds. You get the latest odds on all MMA/UFC fights. And if you know where to look, you can also get a promo code for your first bet. This makes it easier to wager your money since the risk is significantly reduced.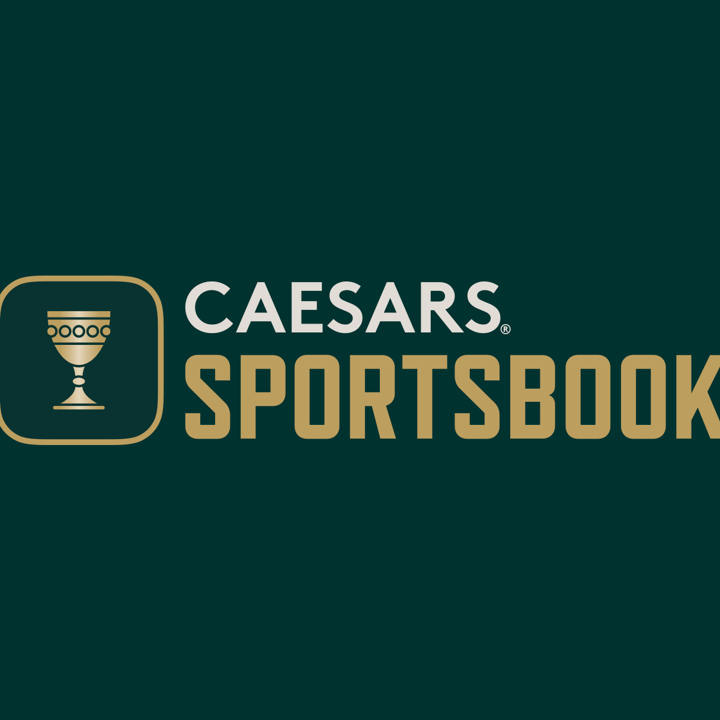 Your First Bet Is On Caesars Up To $1,250
Huge Bonus Offer
Betrivers
Betrivers is another popular sportsbook amongst MMA enthusiasts, with competitive odds, results, and bonuses. The platform displays all odds in the American format.
This makes them easy to read; you won't have any trouble interpreting betting lines.
It also makes it easier for beginners to get started with MMA betting. For instance, you can get a signup bonus of up to $250. There are also free bets, which help ease the tension of making your bet.
Get started today with our Betrivers promo code.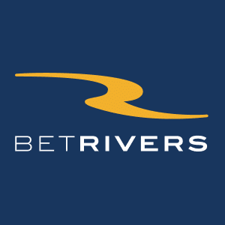 $250 Bonus Match on First Deposit NY
Deposit Bonus Match
BetMGM
BetMGM makes MMA betting easy with updated and up-to-the-minute MMA odds. These are available for every UFC fight throughout the year. In addition, if you're just signing up, you get risk-free bets of up to $1000 as a welcome bonus.
Get our BetMGM promo code here.
BetMGM Promo Code
First Bet Offer up to $1,000
FanDuel
If you're looking for an excellent MMA online betting experience, FanDuel sportsbook is another excellent platform. Like BetMGM, the platform rewards new customers with a risk-free bet worth up to $1000. You can also get excellent promo codes, like this one.
FanDuel $1000 No Sweat First Bet
Get the Latest Offer from FanDuel
DraftKings
DraftKings offers all types of wagers for MMA betting, from money lines and round betting to props, futures, and method of victory bets. It's a place where all handicappers can bet safely and legally, no matter the experience level.
There are also several welcome bonuses. You get a $50 free bet and qualify for a 20% bonus of up to $1,000 with our DraftKings promo code.
DraftKings Deposit Bonus up to $1,000
Deposit Bonus!
MMA betting FAQs
Is it legal to bet on UFC fights?
Yes, it is. That is, as long as you do so at a licensed sportsbook.
Where can I bet on UFC/MMA?
You can bet on UFC/MMA sites like BetMGM, DraftKings, Caesars, BetRivers, FanDuel, etc.
Can you parlay MMA bets?
Yes, you can. Parleying your bets by betting on multiple fights in a single bet slip increases your profit margins.
How much money can you make from MMA betting?
As you learn the ropes, not much. But once you become an expert, you can make a lot of money from MMA betting.
How often do underdogs win in the UFC?
Underdogs win around 35% of the time. This means that favorites win their fights approximately 65% of the time. Thus, it's not always good to bet on favorites since upsets frequently occur.