Over/under bets, better known as totals, are a favorite among sports bettors. They are available in almost every popular sport and are extremely common in football, basketball, hockey, soccer, and baseball.
For a total, you're betting on the combined points scored by both teams in the game or match. Now, does over/under include overtime?
Bet365 Promo Code
$1,000 First Bet Safety Net or Bet $5, Get $150
DraftKings Golf Odds Boost
Add +1000 to any golfer to win any tournament!
FanDuel Promo Code
Bet $5 Moneyline, Get $150 if your team wins!
BetMGM Promo Code
First Bet Offer of up to $1,500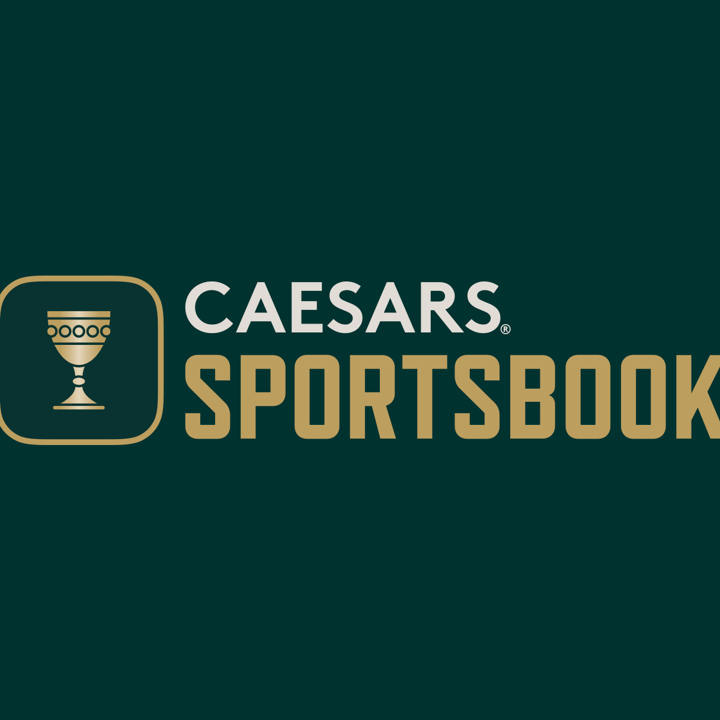 Caesars Sportsbook Promo
$1,000 First Bet on Caesars
DraftKings Deposit Bonus up to $1,000
Deposit Bonus!
When is overtime necessary?
Overtime usually occurs when the game is at a draw at the end of regulation time. It's common in American sports leagues such as the NBA, NFL, MLB, and NHL. Overtime ensures that the game ends with a clear winner.
This doesn't mean any game can't end in a tie. Regular season overtime rules for NFL games state the game can end in a tie if the entire period is exhausted and the score remains even.
Overtime in over/under bets
Almost all bets, including over/under bets, include overtime. Take an NFL over/under bet for a game between the Las Vegas Raiders and the New England Patriots. If the line is set at 44.5 total points, and you'd wagered over, you only win your bet if the total score exceeds 45 points.
The 4th quarter ends and both teams are tied at 21 points each. So the game goes into overtime. In this case, your bet is still alive and will carry over as the game goes to OT.
So, if the New England Patriots score a touchdown to win the game and the final score is 27-21, you'll win your bet since the total combined score will be 48 points. It wouldn't matter whether the total score needed some extra time or not. It would count as a win.
In another example, you enjoy NBA betting and place an under bet on game 1 of the NBA Finals. The total is set at 210.5. It's tied at the end of regulation 104-104. That's 208 total points scored in the game which is under 210. The only problem is there will be a five-minute overtime and it's most likely your bet is going to lose.
Do Second Halves Count for Overtime?
A sportsbook will have a list of 2nd half bets and those would include the total number of points scored by both teams. What happens if the game goes to overtime? For a second-half bet, overtime is included.
Let's say you place a bet on the over 20.5 for the second half of the Bears-Bengals game. 20 points are scored and the game is headed into OT. Your bet still has a chance because if someone scores in overtime, that will be more than 21 points in the 2nd half of the game.
Now, similar to a full game, soccer would be one of the exceptions. A second-half over/under for a soccer match only includes the 2nd half of the game. Overtime does not count. When making the bet, you are strictly looking at the 2nd half.
Overtime in other bets
Overtime is also included in other sports bets such as point spread, moneyline, and player props. Take a moneyline bet, for example. Sportsbooks are always trying to prevent a push from happening. A push refers to a draw in the wager, in which case you neither win nor lose and the bet is refunded.
To avoid push situations, the typical moneyline bet includes overtime. So if you'd bet on the New England Patriots, your bet wins despite them not winning in regular time. They won in overtime. And if you'd backed the Las Vegas Raiders, you lose your bet, despite them not losing in regular time.
In spreads and props, overtime applies more or less the same as in over/under bets. In this case, the wager continues counting into overtime. You might have selected a running back to score a touchdown in the game and he hasn't reached the end zone at the end of regulation. Luckily the game is tied and if it happens in overtime you win your bet.
Does overtime count in ice hockey betting?
Hockey has a unique overtime situation because a game might have a five-minute overtime and then a shootout. Regardless, overtime is included for the bets you make. Now, you bet on the Minnesota Wild vs the Detroit Red Wings. The game total bet is over/under 6.5 goals. You take the over, and the 3rd period ends with the score at 3-3.
If a goal is scored in overtime, the game is over with a final score of 4-3. That would be 7 total goals and you would win the bet. What if overtime passes with no scoring and we get to a shootout? Regardless of how many goals are scored in the shootout, one goal will be added to the team who won.
If the Wild win the shootout, they would win the game 4-3 (SO). The (SO) lets bettors and fans know the game concluded with a shootout.
If the score of a game is 1-1 going into a shootout and you have a bet of over 5.5 goals, there is no way for you to win the bet. Hockey doesn't count every goal scored in the shootout. It's not like football and basketball where all the points scored in overtime will count toward the over/under.
Soccer betting and overtime
The sport where you need to be on top of overtime betting rules is soccer. For the most part, soccer matches do not have overtime. This is why you see so many matches end in a draw. Now, there are times in which soccer will have an overtime period or a shootout.
This happens for tournaments such as the World Cup where teams need to advance. The question is, will my over/under bet be impacted by overtime?
For the most part, soccer bets do not include overtime. You are placing a wager on the 90 minutes it takes to complete both halves. Most books don't even include the extra time the officials add to the end of the 2nd half. The total for the Manchester United vs Liverpool game is over/under 3.5 goals and you decide to go with the under.
It's 2-1 as the clock strikes 90 minutes but the officials announce 4 minutes of extra time. For you, that doesn't matter. Since the total goals was 3, once the 90-minute mark hit, you would win the bet because that's under 3.5. It wouldn't matter if a goal was scored in extra time because it would not count toward your bet.
Many times sportsbooks will specify what the bet will cover. For example, you might see a short description saying total (regular time) or a disclaimer at the top of the game saying bets are for regulation time only. Don't start wagering on the total if you are unsure about the rules.
Occasionally, sportsbooks will have two separate bets, one that will include the overtime while another will not. It's essential to check the rules set by the sportsbook and betting sites to confirm if overtime will be included or if there are separate bets for each.
Conclusion
Overtime is one of the many instances in betting where sports bettors might be confused about sportsbook house rules. Most of the time overtime will count towards your bet. This is true for almost all of the bet types.
Be sure to familiarize yourself with the rules and ask your sportsbook any questions before you start sports gambling. Sports like soccer and hockey might have different rules that you are used to compared to basketball, baseball, football, and others.
FAQs – Does over/under include overtime
How Do I Make an Over/Under Bet?
For an over/under, also called a totals bet, you are making a wager on the point total. For example, an NBA total is 220.5. If you believe the combined score of both teams is going to be 220 or less, you would be the under. You would bet the over if you believe 221 or more points will be scored.
Where can I make over/under bets?
You can make over/under bets at any legal online sportsbook. For this, we recommend some of the top sportsbooks such as Caesars, DraftKings, BetMGM, FanDuel, and PointsBet.
Are there other important over/under rules?
A total bet is usually pretty straightforward in picking over or under the combined number of points of both teams. You shouldn't run into any trouble with sports like college football, college basketball, NFL, NBA, and others. If you are unsure about your sportsbook's rules, feel free to contact customer service to get a better understanding of the rules.
How much do you win on an over/under bet?
A majority of over/under bets you're looking at will be listed with odds of -110. These odds mean you would have to bet $110 to win $100. A sportsbook might move the odds to -115 or -120 if the public is leaning heavily on one side.
What happens if you tie the over/under?
If the total score lands exactly on the line, the bet is a push and you get your initial wager back. For example, let's say the over/under for the Steelers-Patriots game is 44. The game ends 24-20. It would be a push since there was 44 total points scored in the game.