If you're looking to get into the exciting world of online gambling, you may have come across the term "betting exchange" and wondered what it means. This guide will explain everything you need to know about online betting exchanges, how they work, the pros and cons of using them, and how they differ from traditional sportsbooks.
EDGE Boost
Double your next bet at any sportsbook for FREE with EDGE Boost!
DraftKings Golf Odds Boost
Add +1000 to any golfer to win any tournament!
FanDuel Promo Code
No Sweat First Bet up to $2,500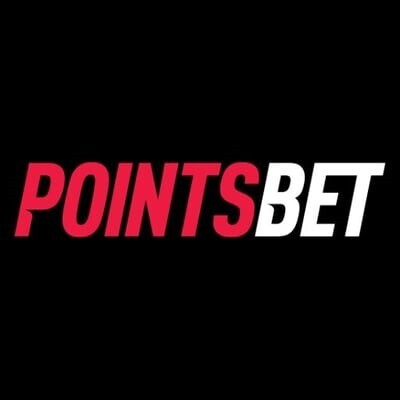 Second Chance Bets
5 Second Chance Bets up to $50 each
BetMGM Promo Code
First Bet Offer up to $1,000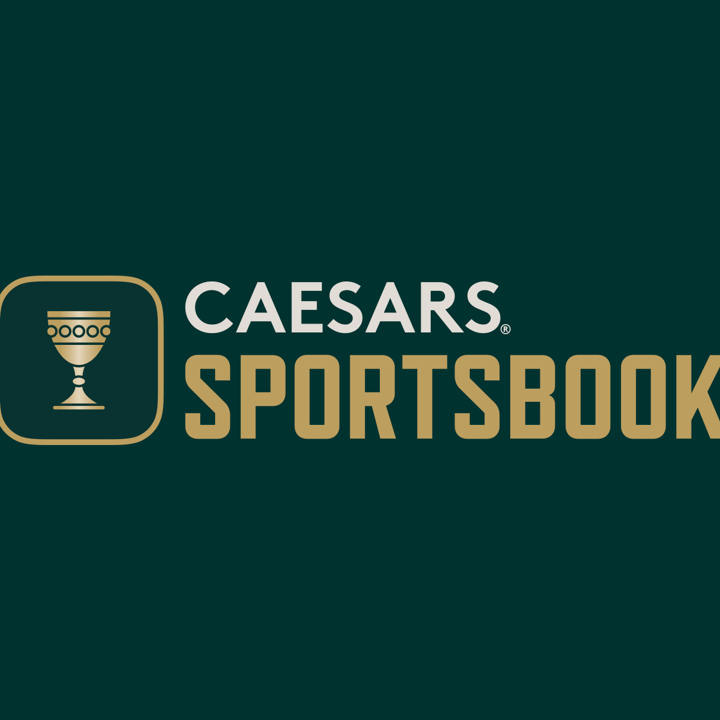 Your First Bet Is On Caesars Up To $1,250
Huge Bonus Offer
DraftKings Deposit Bonus up to $1,000
Deposit Bonus!
What is a Sports Betting Exchange?
A betting exchange is a type of online sportsbook that allows users to place bets against each other rather than against the bookmaker. This means that there is no middleman taking a cut of the winnings, which makes for better odds.
Betting exchanges allow users to offer and request odds on a wide range of US sports events. This means that you can bet on almost any sport, including niche sports that may not be available on traditional sports betting platforms.
How Does a Betting Exchange Work?
When you place a bet with a traditional sportsbook, the bookmaker is essentially taking on the role of the bettor. They are taking the bet and offering odds on the outcome. With a betting exchange, there is no bookmaker. Instead, the betting exchange operators simply facilitate the bet and take a small commission when you deposit or withdraw on the site.
Let's assume there are only two customers using an exchange to bet on a sports match (the back and lay). One sports bettor believes Team A will win, while the other thinks Team B will take home the victory. The bettor who thinks Team A will win is known as the "back." The bettor who has chosen Team B to win is referred to as the "lay."
On a betting exchange, the back is essentially betting against the layer. If Team A wins the match, then the back will win their bet and the lay bet loses. Likewise, if Team B ends up winning, then the reverse happens and the back loses while the lay wins.
It's important to note that both sides of a bet need not be filled for a bet to be placed. In our example, if there is only one bettor to wager on Team A, then their bet will still stand.
The odds offered on an exchange are not set in stone like they are with a bookmaker. The odds could fluctuate based on how much money has been bet on each outcome. This system is sometimes referred to as "the market." It's similar to how stocks are bought and sold on a stock exchange by a day trader.
The more money that is bet on an outcome, the shorter the odds become. This is because there is less chance of that bet winning. Conversely, the less money bet on an outcome, the higher the odds become since there is a greater probability of that wager winning.
Imagine the odds for Team A to win are 2.00 and the odds for Team B to win are 3.00. If someone bets $100 on Team A, then the odds will shift to 1.50 for Team A and 4.00 for Team B. This is because there is now more money bet on Team A than on Team B. As a result, the likelihood of Team A winning is higher and the odds reflect that.
Suppose someone else bets $100 on Team B. The odds will then become 2.50 for Team A to win and 3.00 for Team B to win. Should you bet $100 on Team A, you would win $250 if they won. If you take the opposite bet and wager $100 on Team B, you would win $300 if they won.
Now, let's say there is a lot of money bet on Team A and not as much bet on the other team to win. The odds might then change to 2.00 for Team A and 3.50 for Team B. If you wager $100 on Team A, you would win $200 if they won.
And if you bet $100 on Team B, you would win $350 if they took the trophy. Because the odds are constantly changing based on how much money is bet on each side, you can bet on both sides to have multiple winning bets.
Why Are There No Betting Exchanges in the United States?
The Federal Wire Act of 1961
The online betting market in the U.S. is highly regulated. Thanks to the Federal Wire Act (1961), gambling information cannot be transmitted across state lines. In a report made by casino.org, former VP of software engineering at Smarkets, Mike Miscavage asserted that although Smarkets is entering the U.S. with its live betting SBK app, it would be impossible for their betting exchange to operate under the current regulations.
Because they can't pool liquidity within a single state, he believes that the Wire Act would need to be overturned or revised to allow exchanges to transmit betting wagers and for bettors to get payouts across states.
Each state has its own laws concerning sports betting exchanges. New Jersey approved a couple of sports betting exchanges in the fall of 2022 and other states might follow suit as the sports betting market expands.
Pros of Using a Betting Exchange
Low Fees
The main advantage of using a betting exchange is low fees. The traditional sportsbook takes a cut of every bet placed on the site. This is called the "juice" or "vig." For instance, if you bet $100 on a team that's +200 to win, you'd stand to win $200 if they prevail.
But the bookmaker will keep, say, $20 of that (or 10%) as their fee. This may not sound like much. But it can add up over time, especially if you're a serious bettor. With a betting exchange, there are very low fees.
An exchange betting site deals with low overhead because they don't need to hire oddsmakers. It doesn't care about beating its customers or whether a bettor is winning too much. They make their money by charging a small commission on facilitating bets made on the platform.
Better Odds
Another advantage of betting exchanges is that it allows bettors to shop around for better odds than with a traditional sportsbook. When you bet with a book, you're stuck with their odds. But on an exchange, the odds are constantly changing because the bettors determine how the price moves and closes.
You can bet against others at more competitive odds than the sportsbook. And if you think you have an edge on a certain bet, you can even offer odds to other bettors and become the "bookie."
More Betting Options
A betting exchange offers more flexibility when it comes to bet types, including in-play bets. For instance, you can bet on the first goal scorer in a soccer match or whether a player will get a red card. You can even bet on non-sporting events, such as reality TV show outcomes and presidential elections.
Cons of Using a Betting Exchange
Liquidity Issues
One of the main disadvantages of betting exchanges is liquidity, i.e the amount of money available to bet on an event or the number of bettors willing to bet on either side of a given market.
The more liquidity, the easier it is to get your bet placed at the odds you want. Low-liquid markets can result in bettors having to take less favorable odds or not being able to bet at all. This is most likely to be an issue with less popular events or markets that aren't well-known.
The Wire Act restricts gambling across state lines. A bettor in Montana can only wager against other bettors in Montana, greatly restricting the betting pool and pot. There may not be enough people willing to lay bets on the same event to allow you to lay the stake you want.
For instance, if you want to wager on a heavy underdog to win, you may not be able to find anyone willing to take the opposite side of your bet. This means betting less favorable odds or not being able to gamble at all.
The same is true for less popular markets. If you want to bet on a market that isn't well-known, there may not be enough people betting on it to allow you to place the bet that you want.
It's always worth checking the liquidity of a market before the event is in progress to avoid any potential issues.
Lack of Bonuses and Promotions
Another downside of betting exchanges is that they don't have a welcome offer, bonuses, or promotions, unlike sportsbooks. This is because the exchange doesn't stand to make a profit on losing bets. As such, there's no incentive for them to offer bettors any bonuses or promotions.
This may not be a big deal for some bettors, but for others, it's a big turn-off. If you're the type of sports gambler who likes to take advantage of bonuses and promotions, then you're better off sticking with a traditional betting site.
On the other hand, recreational bettors who don't care about bonuses and promotions will find the odds and markets on betting exchanges worth considering.
No Accumulator Bets
Betting exchanges don't facilitate accumulator bets. This means that multiple-leg bets will have to be placed through a standard sportsbook. This is especially detrimental to bettors who love to place numerous short odds selections into one stake to rake in a bigger payout on NFL point spreads of multiple games.
Difficulty of Use
Another potential issue with betting exchanges is that they can be confusing to use if you are new to the world of online sports betting. The user interface is often more complicated than that of a traditional sportsbook.
This can be off-putting for new bettors. But once you get used to it, the exchanges are easy enough to use. Fortunately, a few exchanges realize this and try to make their sites user-friendly by expressing American odds as percentage odds. Just make sure you understand how they work before placing your first bet.
How to Choose a Betting Exchange
When choosing a betting exchange, there are a few things that you should keep in mind. First, make sure that the exchange offers the sports and bet types that you are interested in. It is also important to check the fees charged by the exchange betting site.
A small commission is taken from winnings, so be sure to compare the rates. Finally, make sure that the exchange is safe and secure. Check for reviews and testimonials from other bettors to find legal sportsbooks and get an idea of the quality of the exchange.
Sports Betting Exchange vs. Sportsbooks
Should you use sports betting exchange or a traditional sportsbook? Ultimately, the decision comes down to personal preference. If you are looking for better odds, then an exchange is the way to go.
However, if you are new to online sports betting, you may find the interface of a traditional betting site easier to use. Whichever you choose, make sure to do your research and shop around for the best odds before placing a bet.
Take Away
If you can think of a bet, chances are you can find it on an exchange. If you're new to betting on sports, there are several offshore exchanges that operate in the US. Betfair is a great place to start.
They are the largest betting and most popular peer-to-peer exchange in the world. Some of the best betting exchange sites include Smarkets, Matchbook, Betdaq, Sporting Index, and the Ladbrokes exchange.
In the fall of 2022, New Jersey approved the sports betting exchanges Prophet Exchange and Sporttrade. These exchanges are looking to make a splash and expand in the American market.
Betting Exchange FAQs
What is a betting exchange site?
A betting exchange is a type of online sportsbook that allows users to bet against each other rather than against the bookmaker. This means that there is no middleman taking a cut of the winnings, which makes for better odds.
Are there any betting exchanges in the United States?
Yes, there are a couple of betting exchanges operating in the United States that debuted in the fall of 2022. Prophet Exchange and Sporttrade were approved in New Jersey and look to expand.
Are betting exchanges legal?
Yes, betting exchanges are legal in most jurisdictions. However, it is always important to check the laws across state lines to be sure.