Basketball is one of the most popular American sports. It has intensity and pace, making it entertaining to watch and fun to bet on. This is why the NBA schedule is always full of basketball betting options.
However, the world of basketball betting is a hard one to get in. There are endless ways to wager on the game across many different leagues. This guide tries to unpack all these in a way that makes it easy for beginners to understand basketball betting.
Basketball Leagues & Events You Should Bet On
Basketball betting occurs across various leagues in the United States and other parts of the world. If you are interested in which basketball leagues you can bet on here are the top leagues and events you should know.
NBA
The NBA is the most popular basketball league. Every season, it treats us to high-level displays of talent and athleticism. The league has 30 teams and plays out across a total of 82 NBA games a season. April and May are some of the most exciting betting months due to the NBA playoffs.
WNBA
The WNBA is the highest level for women's basketball. Overall, it's a very entertaining league. The regular season runs from May to September. This is followed by the playoffs and the WNBA finals in October. Currently, there are 12 teams in the league.
NCAA
NCAA is all about college basketball. These are the best young talents in the game. Their season runs from November to March, during which they treat us to exciting and high-scoring games. Thus, NCAA is one of the most popular basketball leagues to bet on.
The National Championship game takes place on the first Monday of April and the tournament that leads up to the final is one of the most bet on events of the year.
The NBA Finals
The NBA Finals is the culmination of all non-conference games played during the playoffs. Champions of each conference play a best-of-seven series to determine the ultimate NBA Champion. Since this is one of the most prestigious titles in basketball, there is plenty of betting action. The series has some of the most unique bets and best odds.
March Madness
This is the annual NCAA tournament that determines the National Champion. It's a high octane, 68-team affair running from mid-March to early April. The teams are divided into four regions, East, West, Midwest, and South.
March Madness is a single-elimination tournament. Every game is hard-fought, with teams pushing to advance to the next round. This makes for some of the most intense betting experiences among handicappers.
EuroLeague
EuroLeague is sort of the European equivalent of the NBA, but made up of the top club teams from various European leagues. The regular season is played out between October and May, and the playoffs from late May to early June. It may not be as popular as its American equivalent, but it's still good for betting.
How To Read Basketball Odds
At first glance, basketball odds will tell you who is the underdog and the favorite. Underdogs typically have a plus (+) sign, while the favorites have a minus (-) sign.
The odds will also tell you the type of bet you're making. These include moneyline, totals, spreads, futures, props, etc.
Basketball betting lines explained
The most common basketball betting lines include;
Moneyline
Moneylines are bets on who will win the match. They are arguably the most beginner-friendly wagers, especially if you're already a basketball fan.
Most sportsbooks display moneyline odds in hundreds. Here's an example of a moneyline;
| | |
| --- | --- |
| Golden State Warriors | Los Angeles Lakers |
| -130 | +110 |
The Warriors are the favorites. If you wager on them, you need to bet $130 to win $100. On the other hand, the Lakers are the underdog. This gives them better returns than the Warriors. If you wager $100 on them, you'll win $110.
Point Spread
The point spread is a trendy option in the basketball betting scene. Rather than wager on the winner, it lets you bet on the difference in skill between the competing teams. The oddsmaker picks a number (points spread), and you decide how many points a team will lose/win by.
If you wager on the favorites, they must win the game by more than the spread. Winning by less or losing the game results in a loss for bettors. On the other hand, the underdog must win the match or lose by no more than the spread.
A point spread for our game will look like this;
| | |
| --- | --- |
| Golden State Warriors | Los Angeles Lakers |
| -3.5 | +3.5 |
For the Warriors to cover the spread, they must beat the Lakers by more than 3.5 points. And for the Lakers to cover the spread, they can either win the game or lose by less than 3.5 points.
Over/Under
Over/under wagers are also known as totals. These are bets on the total points scored in a game. First, the sportsbook analyzes the offensive and defensive output of both teams. They then set an expected total number of points to be scored by both teams.
| | |
| --- | --- |
| Over 222.5 | Under 222.5 |
| -110 | -110 |
The bettors now have to decide whether the teams will score more or fewer points. Those who predict more points wager on over, while those who predict fewer wager on under.
Parlay Betting
Parlay betting combines several basketball bets. The game allows you to parlay two or more teams. This can be across various bets, like money lines, totals, and point spreads. The resulting bet is a high-risk wager that offers bigger payouts if all teams cover the point spread. For instance, you can win as much as 150x of your initial bet in an eight-team parlay.
Note: Any game that results in a push (tie/draw) in basketball parlays reduces the parlay by one. For instance, a six-team bet slip with five winners and one push becomes a five-team parlay. The sportsbook will use the odds of a five-team parlay to calculate your winnings.
Futures Betting
Here's one for the hardcore basketball fans. Future bets are predictions on how the season will play out. They are typically made at the beginning of the season and can be team or player-focused.
Team-based futures: They include wagers on outcomes like which team will win their division or conference, which team will win the NBA Finals, etc.
Player-based futures: These are bets on player performances throughout the season. Who will lead the league in points scored? Who will win MVP in the finals?
Note: You can still make future bets after the season has begun. However, odds regularly fluctuate depending on team performances, injuries, and roster changes. Make sure to pick your moment perfectly.
Prop Betting
Props are bets on different aspects of a game. You can bet on player performance, team performance, the final score, etc. For instance, which player will score the first three-pointer? Which will be the first team to reach 15 points? Who will have the most rebounds and assists?
Live Betting/In-game betting
Live betting lets you wager on a live game. You're essentially betting as you watch the game. Odds are updated in real-time based on how the game is playing out. This makes in-game betting quite intense since you can't afford to take your eyes off the screen for a moment.
Teasers
Parlay typically have the option of teasing the point spread. This involves modifying the spread by adding points to the underdog and/or subtracting from the favorite.
Teasers are used to increase the odds of winning. However, this also means that they will decrease your overall payout.
Top Basketball Betting Tips
Do you want to gain an edge in your basketball betting endeavors? Here's how you can become a more effective basketball bettor.
Bet Early
NBA betting markets open each morning. Throughout the day, oddsmakers will correct their betting lines based on the money coming in as well as the news and updates on upcoming games. And more often than not, odds don't change for the better. They become more accurate and harder to beat as we get closer to tip-off.
This is why you're sometimes advised to bet early. By doing so, you capitalize on errors and inefficiencies made by the sportsbook when calculating the initial odds.
Since the odds at the beginning of the season are better than those towards the end, this strategy works pretty well for future bets. If you're sure that a certain team/player will perform exceptionally well, bet early. Don't wait until it's an obvious fact because then, the odds will be too unfavorable to be worth it.
Study and React to Injury Reports
Injuries have a big impact on basketball results. Depending on who is injured, it's often the difference between winning and losing a game. So, you should always factor in injuries when placing your bets. Go through a team's injury reports to see who's suffering from what and how long they'll be out. Then, look at their role in the team to determine what impact their absence has.
If a player is just coming back from physical therapy, check on their ability to bounce back after an injury. Are they able to perform well, or will they take time to get back to 100%? When making future bets, you also want to look at the injury record of players and teams. This will help you gauge their overall performance during the regular season.
Count on the current form
League positions tell you the strongest teams overall. But don't let it be the only determinant. You should also check on the team's form. In fact, a team's form going into a game has a bigger impact on their performance than the league position. It's not uncommon for an in-form underdog to slap the favorites in the NBA.
Look for Scheduling Advantages
What does the match schedule look like? Basketball leagues may be taking measures to reduce game congestion, but it's still a thing. The NBA estimated that teams averaged 13.5 back-to-backs this season. No rest games will make up 17% of the season's eighty-two games.
This shows that teams often have a short period during which they play many games. Here, your situational betting skills will be tested. Are you able to determine the value of betting for or against a team?
Expect tired legs and loss of concentration midway through congested periods. By the final outings, such a team will be running on empty. They will struggle and are more likely to lose.
Shop for the best odds
You need the best odds to make the most money in basketball betting. Thus, always be on the lookout for favorable betting odds. Shop for sportsbooks with the lowest vig and highest payouts.
Track Your NBA Bets
Tracking your bets is good practice. You should be aware of all wagers you make and their returns. This is crucial to calculating your ROI and managing your bankroll. With time, you'll also be able to recognize your betting patterns and determine your strengths and weaknesses.
Track your bets for free with Betsperts.com
What Are the Best Sites for Betting On Basketball?
Some of the best sites for basketball betting are Caesars, Betrivers, BetMGM, FanDuel, and DraftKings. These have favorable odds and gift new users with special sign-in bonuses.
Betrivers
Betrivers sportsbook gives new users a great basketball betting experience. You get a signup bonus of up to $250 and so much more with our Betrivers promo code.
FanDuel
With basketball odds for hundreds of basketball games across different leagues, FanDuel is a good place to start your betting journey. New players are eligible for risk-ree bets of up to $1000.
Get started today with our FanDuel promo code.
FanDuel Promo Code
Bet $5 Moneyline, Get $150 if your team wins!
DraftKings
You can also begin your betting journey at DraftKings. The sportsbook is a popular option for many sports, including basketball.
Get started with our DraftKings promo code today.
DraftKings Deposit Bonus up to $1,000
Deposit Bonus!
Caesars
Caesars is another sportsbook with great odds for basketball betting. Start your Caesars journey today with our unique promo code.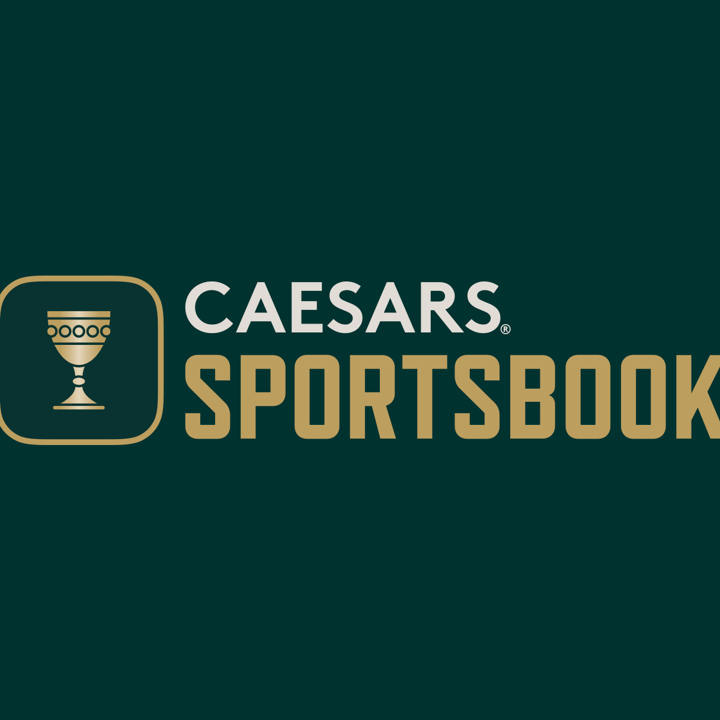 Caesars Sportsbook Promo
$1,000 First Bet on Caesars
BetMGM
BetMGM has all kinds of basketball odds, from moneylines and spreads to parlays, live betting, and more. New users can enjoy risk-free bets of up to $1000 and our very own BetMGM promo code.
BetMGM Promo Code
First Bet Offer of up to $1,500
Basketball Betting Sites FAQ
Are Basketball Betting Sites Safe to Use?
This depends on whether they are legal or not. If the betting sites are operating legally, they are safe to use. All the sportsbooks mentioned above are safe and legal to bet with within the United States.
Is Betting on Basketball for Money Legal?
Depends on your local jurisdiction. Currently, thirty states plus Washington have legalized online sports betting.
Can I Bet on the NBA Online?
Yes, you can. Many online sportsbooks allow you to bet on the NBA. Our favorites include FanDuel, Caesars, DraftKings, BetMGM, and Betrivers.
What Basketball Leagues Can I Bet On?
The NBA is the most popular league for basketball betting. Other leagues include the NCAA, WNBA, and EuroLeague.
Can I Bet on Basketball During the Olympics?
Yes, you can. Just visit any one of our recommended online sportsbooks for the best odds and signup bonuses.