Baseball has been America's sport for well over a century. The sport still has as dedicated a cult following as it did a hundred years ago. And today, fans get so much more than entertainment value from the sport; they can bet. Online sports betting is now legal in thirty states plus Washington. This prospect has attracted many aspiring bettors.
If you need some help understanding the ins and outs of baseball betting, this guide is for you. Those coming from other sports won't have a problem getting started. However, there are several significant differences between baseball and basketball/football betting. You should be aware of these if you want to thrive.
How to read baseball betting odds
You need to familiarize yourself with the following types of baseball bets;
Moneyline bets: Who takes the victory home?
The money line is the simplest of all betting odds. It's all about who wins the game. In a Major League Baseball (MLB) game between Chicago and Philadelphia, all you need do is pick the team you believe will win. If you wager on the right team, you win the bet. If your choice loses the game, you lose the wager. Simple, right?
Money line odds might look like this:
| | |
| --- | --- |
| Chicago | Philadelphia |
| -160 | +140 |
This is where the ability to read odds comes in. In this example, Chicago is the favorite, hence the negative (-) sign. The odds are usually prepared with 100 as the point of reference. If you bet on Chicago, you'll need a wager of $160 to make $100 in profits.
On the other hand, Philadelphia are the underdog, shown by the positive (+) sign. They are a higher-risk bet but typically have higher returns. In this case, betting $100 on Philadelphia returns a $240 payout if they win. This translates to $140 in profits.
Note that you don't have to bet with $100. Depending on the sportsbook, you can bet with any amount you want as long as it's above their minimum. 100 is only used as a reference point. If you bet $50 on Chicago, you stand to win $31.25. Similarly, wagering the same amount on Philadelphia can bring you a loot of $70.
Runlines: Covering the spread
Runline bets are baseball's version of the point spread. This is where bettors bet on the point difference between the competing teams. Since baseball isn't a high-scoring sport, these bets are based on a 1.5 spread: one team is given +1.5 runs, while the other gets -1.5 runs.
In a game between Cincinnati and St. Louis, the spread might be;
| | | |
| --- | --- | --- |
| Team | Spread | Odds |
| Cincinnati | -1.5 | +130 |
| St.Louis | +1.5 | -150 |
With run lines, your pick has to win/lose by at least 1.5 runs to win the bet. If you pick Cincinnati, the favorites, they have to win the game by at least two runs. And if you wager on St.Louis, the underdogs, they must not lose by more than a run.
Totals: How many can both score
The totals bet is also known as an over/under. This is a bet on the total runs scored during the game. The oddsmaker will set the number of combined runs depending on the ballparks, potential weather, strength of both teams' bats, and the weakness of the pitching staff.
In a hypothetical game between the Toronto Blue Jays and the New York Yankees:
| | |
| --- | --- |
| Over 7.5 | Under 7.5 |
| -120 | +100 |
It's up to the bettor to decide whether the combined runs from the two teams will exceed the oddsmaker's numbers. If you think there will be eight or more runs, you wager on Over, and if you believe the runs won't exceed 7, you take the Under.
Parlays: One is never enough
How well do you trust your luck? Parlay bets are for those who fancy themselves lucky enough to win multiple bets. They typically involve a betting slip with more than two bets, covering different outcomes. For instance, you can wager $100 on the three games in one slip:
Chicago wins their game
Cincinnati wins by more than 1.5 runs
The total runs in the Yankees games falls below 7.5 runs.
This is a parlay bet. To win the bet, every outcome you predicted must occur. If one turns out differently, then the bet is lost. This makes parlay bets riskier than other types of baseball bets. However, the returns are always worth the risk for those who win.
Futures: Consult the crystal ball
In baseball betting, futures are another risky bet with excellent returns. These will have you predict how the MLB season will play out before it begins. You can bet on team win totals, championship winners, and league winners. You can also bet on major baseball awards if you think certain players will have an excellent season. And if you love an underdog story, then pick that team/player you think will finally shock the world.
First 5 innings line
You can also wager on the outcome of the game's first five innings. Such bets are a good solution if you're unsure about the game's final score and/or want to avoid bullpens. You only have to isolate the starting pitching matchup and make a money line, spread or total bet on the outcome.
Prop Bets: Wanna have some fun?
Baseball betting can be a tense affair. But with prop bets, you get to ease some of that tension. This is because by letting you wager on specific instances, they inject some much-needed fun into the betting game. You can bet on team or player milestones that won't always necessarily influence the game's outcome. These will include:
How many strikeouts a certain pitcher will have
Will a certain player hit a home run that day
The total Hits, Runs & Errors by both teams
Will either team score in the 1st inning
Who will have more total bases between two opposing hitters
Live/In-Game betting: Wager as you watch.
Live betting occurs during the entire duration of the game. The sportsbook makes odds on various events, like the outcome of the next at-bar, how many strikeouts a pitcher will have during a given inning, and even which team wins the game based on the score. In this case, the odds are dynamic and continuously updated throughout the game. This makes live betting a fast-paced and intense experience.
Baseball betting rule book
Just like ever sport, there are certain rules for baseball betting:
For a run line or over/under bet to be valid, the game must go on for at least 8.5 innings. If the game ends before that, all bets are refunded even if the bet conditions have been met.
When you make a bet, the starting pitchers will often be listed. If one of them were to be scratched before the game starts, you're wagers maybe be returned to you.
As always, make sure you know the grading rules at the sportsbook you choose to do your betting at.
Baseball betting tips
Bet against the public
The public always backs the favorites, popular franchises, home teams, and teams with star players. It also suffers from recency bias. If a team has one awful game, they'll fade it. And if it has one great game, they'll bet it based on that decision.
But more often than not, the public is wrong. This is why not everybody has made a fortune from betting. If you want to win, know when to take a contrarian view.
Know the weather
Knowing the weather, especially the wind, is essential for specific bets. For instance, when the wind blows in, it can turn home runs into warning-track outs, favoring under (total bets). And if it blows out, it can turn fly balls into homers, benefiting overs.
The faster the wind speed, the more significant its impact on the game.
Know the umpires
This is a secret among experts, although it should never be used as the sole determinant. Umpires are humans with their own pronounced tendencies. Some bend under pressure and some are influenced by the crowd, benefiting the home team.
Others have tight strike zones, which results in games with more walks and runs scored. This favors overs. There are also those with big strike zones, leading to more batted balls and strikeouts. Their style benefits under bets.
Focus on divisional underdogs
MLB teams within a division play each other more frequently. With time, this has bred familiarity and leveled the playing field. Thus, underdogs can hold their own quite well against favorites in the same division.
For instance, underdogs in divisional games have lost 72.1 units since 2005. This is nine times less than the units lost outside the division over the same period; 645.7 units.
When betting on divisional matchups, don't brush the underdog aside.
Manage Your Bankroll
Your bankroll contains all your betting money. If you practice good bankroll management, it should last the entire season.
Only place a specific proportion of your bankroll for each bet. If you decide it's 5% per wager, stick to that for all bets, even when the winnings are too attractive.
Don't try to compensate for losses. Take each loss as it comes and learn from it.
Finding the best baseball betting promo codes
If you're looking for good baseball sportsbook promo codes and risk-free bets, here are our top recommendations;
Betrivers
Betrivers offers the latest baseball betting odds. It's a beginner-friendly platform that welcomes new players with a signup bonus of up to $250.
Start your Betrivers baseball betting experience with our promo code.
FanDuel
FanDuel is another popular betting site for MLB betting. In addition to attractive odds, new players get bet credits of up to $1000. This gives you that much-needed bet insurance for your first bet.
You can also apply FanDuel promo codes.
FanDuel Promo Code
No Sweat First Bet up to $2,500
BetMGM
You can also find baseball betting best promo codes at BetMGM. As a new user, you'll qualify for a risk-free bet of up to $1000 as a welcome bonus.
BetMGM Promo Code
First Bet Offer up to $1,000
Caesars
We also have Caesars promo codes. The platform constantly updates its baseball betting odds to keep them relevant and competitive.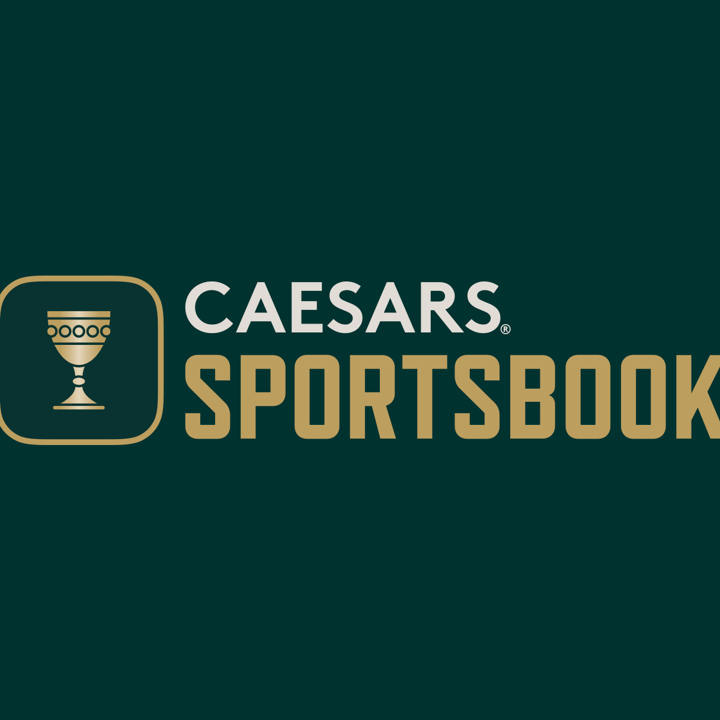 Your First Bet Is On Caesars Up To $1,250
Huge Bonus Offer
Draftkings
Draftkings is a popular betting platform in the USA. New users get a $50 free bet and qualify for a 20% bonus of up to $1000.
You can also use our DraftKings promo code for better offers.
DraftKings Deposit Bonus up to $1,000
Deposit Bonus!