What makes a good sports bettor? For many people, it's the ability to win bets. A good bettor can use stats and data to read lines well enough to make winning bets frequently.
This is true but it's only half the equation. The other half is how well you're able to manage your funds as a bettor. This important concept is called bankroll management. Bankroll management in sports betting will play a significant factor in a bettors profitability.
Edgeboost
Double your next bet at any sportsbook for FREE with EDGE Boost!
DraftKings Golf Odds Boost
Add +1000 to any golfer to win any tournament!
FanDuel Promo Code
No Sweat First Bet up to $1,000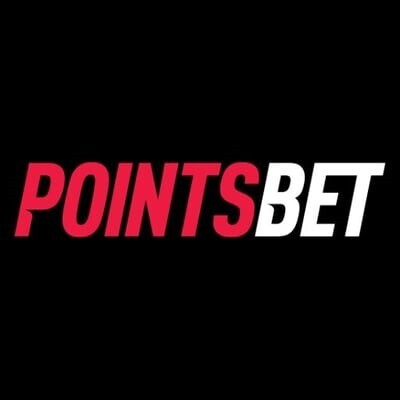 Second Chance Bets
5 Second Chance Bets up to $50 each
BetMGM Promo Code
First Bet Offer up to $1,000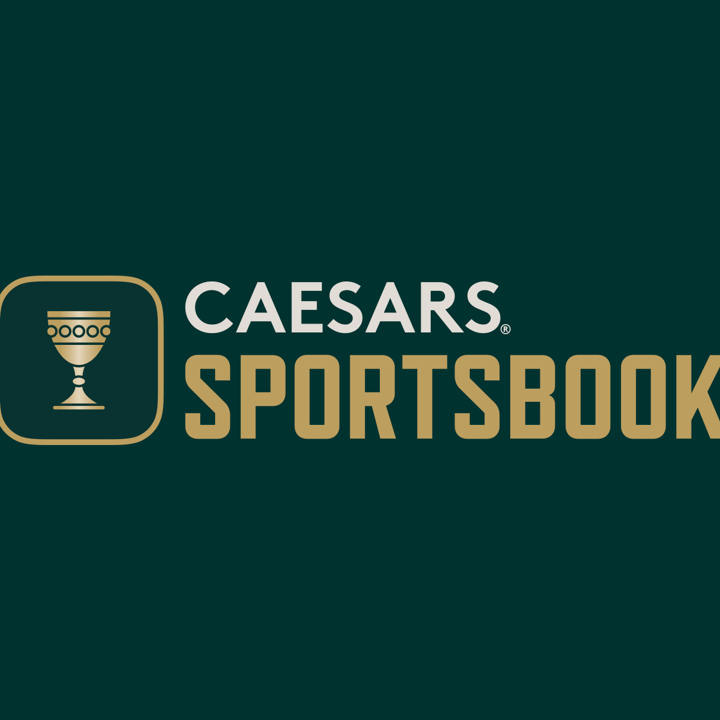 Your First Bet Is On Caesars Up To $1,250
Huge Bonus Offer
DraftKings Deposit Bonus up to $1,000
Deposit Bonus!
Bankroll management involves planning how you will use funds on sports betting. It's perhaps the most important skill to have as a bettor alongside handicapping games. Many novice bettors will carelessly place many wagers and be unaware of how much they are betting or the types of bets they are placing.
Having a plan for your bankroll and tracking your bets is crucial. This is your real money and the way you use it in the world of sports betting will be a major factor in your becoming a successful sports bettor.
What is a bankroll
A bankroll is the amount of money set aside by a bettor specifically for their sports betting experience. Depending on the bettor, this can be a wide range. A new bettor on the scene might set a limit of $200 while a veteran might be using up to $10,000.
You might see a larger bankroll based on many factors such as betting skill or the gambler just has more money to spare than others. Most handicappers will set aside their bankroll at the start of the year or sports season.
This money will then be used to fund any bet on sports for the entire season. It's a smart technique to keep you from continually depositing money if you lose a few bets right off the bat.
The importance of bankroll management
Unfortunately, as a sports bettor, you can only use the money you have to make money. And in doing so, you're taking a huge risk that could see you run out of money. You don't want that to happen.
Therefore, betting money management is a crucial skill to have. This is regardless of whether you're a beginner or years into your betting career. Other benefits of bankroll management include;
Helps you deal with streaks
You'll go through a fair deal of losing streaks in your betting journey. And being human, your first instinct will be to chase your losses. However, this is never a good idea, as it can lead to a chain of losses that will reduce your bankroll to zero. The same can happen when you find yourself on a winning streak.
You may start feeling invincible and get tempted to take increasingly bigger risks, which is never a good idea. Fortunately, the discipline that comes with bankroll management will help you in such situations. You'll be able to keep your patience during a losing streak and curb your enthusiasm during a winning one.
It stops you from developing a gambling addiction
Losing money is probably not the biggest risk in online sports betting. That title goes to the risk of developing a gambling problem. Thinking the next bet is the one that will win. One way to avoid this situation is through bankroll management and learning strategies for sports betting so you aren't making your picks blindly.
Bankroll management sets the limits. Sticking to these limits helps stop online betting from getting out of hand and becoming an addiction. Sports betting money management strategies have been used by bettors time and time again. It's an effective way to manage your capital.
How to manage your sports betting bankroll
The first step is determining how much money you want to have in your bankroll. This depends on your financial status. But generally, only set aside money that you can afford to lose. It sounds like a negative approach, but you should prepare for the worst just in case. It would be a massive mistake to dump most of your yearly salary into your sports betting bankroll.
What type of bettor are you?
Start by determining what kind of bettor you are. This will help you in setting a unit size or the amount for each bet. The general rule is that if you're a:
Conservative bettor: You don't want to take too big of a risk. Therefore, each bet amount should be 1-2% of the bankroll size. This is the safest of the three options.
Average bettor: You can handle a higher risk. Each bet should be around 3% of your bankroll.
Aggressive bet: You don't mind risking a lot. Therefore, each bet should be 4% to 5% of your bankroll.
Understanding units
You also want to understand the concept of units. These are used to compare the betting results of one bettor with those of another, regardless of the size of the bankroll.
For instance, if you set your unit size to $100 and you're up $500, that means you're up five units. You'll see sports bettors on popular sites and social media talking about how many units they are up for the year. This way they can keep the amount they are wagering private and still be able to show others how well they are doing for the year.
Proper Bankroll Management Strategies
There are various strategies you can use for managing your betting bankroll. These include:
Flat betting model
This is a relatively simple strategy and a common approach to help you manage your bankroll. You set your unit size and then wager or try to win exactly one unit for every bet you make regardless of the odds, how confident you feel about the bet or your recent betting form. There are two ways to go about it:
To win: Here, you wager additional units needed to cover the vig. This ensures that you can potentially win one unit for the bet. For instance, if you have a unit size of 100 and are betting the standard -110 wager, you'll risk $110 (1.1 units), so you can win $100 (1 unit).
Risk: In the risk method, you don't wager additional units to cover the vig. So, you'll always be risking 1 unit. Using the same example, you wager $100 (1 unit) to win $91 (0.91) units.
This method ensures profitability if you pick winners at a higher rate than the break-even point (52.5%). Let's say you place four spread bets at a sportsbook. All of the odds are -110 and you place a $100 bet on each.
You go 2-2. If you check your calculator, you're actually down $18 despite going 2-2 because the odds were -110 and you were betting the same amount each time.
So a win percentage of 50% is not going to get you to break even. That's another reason why it's important to understand your exact winning percentage to be profitable. Just another factor to consider so you don't end up with poor bankroll management.
Percentage model
The percentage model is quite similar to the flat betting model. This time, however, you're wagering a specific percentage of your bankroll for each wager. Therefore, your unit size isn't fixed.
Instead, it changes depending on the size of your bankroll. Let's say you start with a bankroll of $1000 and set 3% as your standard unit. This means your first unit will be $30. If you win $50 from your bet, you now have a bankroll worth $1,050. Therefore, your next bet will be $31.5.
This model allows you to capitalize on a winning streak. The more bets in a row you win, the bigger your bankroll, bets, and potential winning. On the flip side, this becomes a disadvantage during a losing streak since the size of your wagers is going to decrease.
Confidence model
The confidence model adds a bit of flexibility to the flat model. You have a standard 1.0 unit wager. However, you are allowed to increase your bet size by one or two units depending on how confident you feel about the wager.
You can also reduce the bet size to half a unit if you aren't confident enough. The entire system leans on whether you're comfortable with shifting your unit size to help you win.
This model is more expensive than the flat and percentage models. You might be confident that your next bet has a chance of winning so you decide to bet 4.0 units. Regardless of your confidence, there is the risk of losing 4 units which would be a big hit to your bankroll.
So make sure being confident isn't just your gut. New sports bettors need to be learning and developing several strategies to ensure proper money management.
Kelly criterion model
In the Kelly criterion model, you determine the winning percentage for each wager. This depends on your confidence level; are you 50-50, 60-40, 30-70, etc, about winning the bet? You then use the following formula to help determine what percentage of your bankroll you need to wager for a certain bet:
(Decimal odds of your wager * win probability – loss probability) / decimal odds of your wager = suggested wager percentage
Let's say you're 40% confident about winning a bet placed on an underdog with +200. The Kelly criterion formula will look like this:
(2.00 * .40 – .60) / 2.00 = 0.10
This means that you should wager 10% of your bankroll, which is a lot, even for a risk-averse person. Therefore, this model is typically used by professional sports bettors. It would not be a good bankroll management strategy for a novice bettor who doesn't have much experience in betting analysis.
Track your results
You want to keep track of your results regardless of the betting strategies you decide to employ. You can't possibly remember every bet you make throughout the season. If you plan on long-term sports betting, there are a couple of tools you could use to keep track of and preserve your bankroll.
Bet Tracking Apps
There are quite a few bet tracking apps available to download. These apps are designed like sports books and have mock sportsbooks for you to place picks on games. Let's say you are betting on the Chiefs to cover the spread on DraftKings. You can find that same "bet" in a tracking app and make the pick there.
Some of the apps will even let you sync your bets from the sportsbook to your account. This way you have a full history of picks you've made which will help you in tracking your bankroll.
You can look into other sports betting bankroll management apps as another tool to help you as you get into sports gambling.
Spreadsheet
If you are old school you can always use a bankroll management sports betting excel spreadsheet to keep up with your wins and losses. It's all about what you are most comfortable with and what is going to get the job done.
This option might not be as convenient and could take up more of your time. It would need to be made from scratch as you have to type in each detail. Regardless, it's still a technique you could use to audit your performance.
Conclusion
Bankroll management is a crucial part of sports betting. It's the best way to protect your bankroll over a long period, giving you the best shot at being successful. To get started, decide on your starting bankroll and unit size, and select a bankroll management strategy that best suits your experience.
Continue to do research with betting guides such as this one to help you understand what bankroll management to put in place. If you are going to take betting seriously, bank management is an important aspect if you plan to start winning sports bets.
Bankroll management in sports betting FAQs
Should I bet the same amount every game?
You should develop a strategy for how to use your bankroll. Take a look at the flat-rate, confidence, Kelly criterion, and percentage systems to see which one fits you best.
Why do sports bettors use units?
Everyone's bankroll might be different so sports bettors use units to show how much they are up or down while sports betting. Also, not all sports bettors want to share the exact amount of money they have made.
What is a sports betting bankroll?
A sports betting bankroll is the amount of money set aside by a bettor specifically for their sports betting experience.